How to Find the Best Prices on Your Prescription Drugs - a Pharmacy Price Comparison Across the US by ScriptSave WellRx
Press Release
-
updated: Jul 26, 2017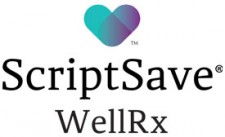 NEW YORK, New York, July 26, 2017 (Newswire.com) - The prescription discount program, ScriptSave WellRx, has just completed a national price analysis of the biggest pharmacies, grocers, and retail chains, trying to uncover who has the lowest prices when it comes to prescription drugs.
Their data analysts looked at every national retail chain pharmacy in the country. Large discount retailers, like Walmart and Costco; grocery stores, like Albertson's and Safeway; drug stores like Walgreen's/Duane Reade and CVS were all included in this computer-based analysis.
ScriptSave WellRx discovered prices for some prescription drugs varied by more than 300 percent in the same neighborhood. For more expensive prescriptions, that's a price fluctuation of more than $300.
Which pharmacies have the best prices?
ScriptSave WellRx negotiates prices in bulk with pharmacies, so they have an insider view of how prescription drugs are priced.
In 2017, researchers with ScriptSave WellRx compared prices for some of the most popular prescription drugs sold in the U.S.
This analysis found the price for the cholesterol drug, rosuvastatin (generic version of Crestor), varied from $16 to $106, depending on the pharmacy being used.
Celecoxib (generic Celebrex), an anti-inflammatory drug, ranged from $22 to $96, and the sleep medication, Lunesta, was $24 to $137 at different pharmacy locations.
The allergy drug, Flonase, was $14 to $21. Other popular drugs showed similar price disparities.
Why do prices for prescription drugs vary so much?
The Vice President of Product for ScriptSave WellRx, Shawn Ohri, says there are multiple factors that determine how pharmacies price the same prescription drug. Ohri compares it to the neighborhood gas station. Prices for the same product can vary immensely even on the same corner.
"The prescription drug industry is a complicated business with many factors that influence how a prescription drug is priced," Ohri said. "Grocery stores, drug stores and big box retailers all have different overhead and pricing strategies that determine how corporate prices their prescriptions. It really does pay to shop around. We've created WellRx as a tool to allow customers to do that."
Free Mobile App Reveals Prices at Local Pharmacy
In the past, consumers had no way of comparing prices for their prescription other than calling around and asking for a quote. Now, consumers can find the lowest price for their prescription by downloading the free mobile app, ScriptSave WellRx.
The company, based in Tucson, Arizona, has compiled a proprietary pricing database and it is now sharing that information with the public via their website and their free mobile app.
ScriptSave WellRx is consumer friendly. Users type in their zip code and the name of their prescription drug. The mobile app then reveals the prices for that drug at every nearby pharmacy. Consumers need to show their ScriptSave WellRx mobile app or discount card to get the lowest price at the pharmacy.
"Last year, ScriptSave helped customers save more than $1.3 billion through our innovative pharmacy savings programs," said Ohri. "As healthcare costs continue to rise and consumers become responsible for more out-of-pocket costs for their healthcare, it will become more important to shop around for the best price. Our goal is to keep customers healthy, while also bringing more pricing transparency to this industry."
Ohri says on average consumers can expect to save 45 percent and in some cases more than 80 percent on their prescription costs with the ScriptSave WellRx app.
Consumers can download the free ScriptSave WellRx's free mobile app (for iPhone and Android) and visit their website for more information.
WellRx is also offered to groups, including employers, health plans, insurers, and other affinity organizations.
Press Contact:
Mark Macias
​Email: mmm@maciaspr.com or 646-770-0541
Source: Macias PR
Share:
---
Categories: Healthcare, Pharmaceuticals and Biotech, Healthcare and Medical News, Healthcare Insurance, Medicine and Healthcare, Medical
Tags: best prices on prescription drugs, drug store, grocery store, low priced prescription drugs, pharmacies, popular prescription drugs, prescription drugs
---