How a Student's Handmade Skincare Became the #1 Ranking Product in Major Magazines
Press Release
•
Jan 27, 2016
Hitting massive success after multiple top beauty and fashion magazines named his products their #1 choice, the incredible products have gone from the entrepreneurs kitchen just last year, to a global leader in organic cosmetics.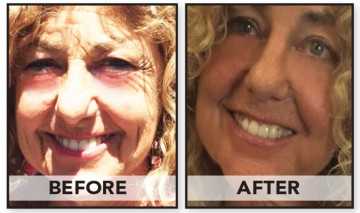 Los Angeles, CA, January 27, 2016 (Newswire.com) - Major magazines play an incredible part in influencing the decisions of consumers worldwide. Recent reports have stated that over 50% of consumers that read an editorial review, both online and in print, will end up purchasing the product.
Just this week, Life & Style Magazine has named the handmade organic products of Z Skin Cosmetics, the newest #1 choice in anti-aging products. Adding to the incredible list for the 26-year-old creator, the newest award comes after being named the #1 products in Okay! Magazine, In Touch Magazine, and Closer Magazines within the past month alone.
Beating out all other brands in blind studies, and being the first company to offer such affordable organic products, Z Skin Cosmetics instantly became a worldwide success after its launch last year, 26-year-old creator Ryan Zamo said, "It's such a blessing. I started creating my products because I needed them, I never thought I would end up having a company and selling them, let alone be named anyone's #1 choice. Obviously in my mind they were always #1, but I always say that it's kind of like having a pet, everyone thinks that theirs is the best.'"
Zamo was no stranger to organic herbal remedies growing up. He was always surrounded by plant life with a father from Budapest, Hungry and a mother who studied exotic horticulture and plant biology. Ryan grew up, without knowing it, learning what would one day make him an international success. "I always thought they were a bit off, because if I burnt myself or was itching something, they'd run after me trying to rub me down with weeds from the backyard" the CEO explained.
For more information on Z Skin Cosmetics, visit: http://www.zskincosmetics.com/
Check out this video to see Z Skin Cosmetics in Life & Style Magazine, https://www.facebook.com/zskincosmetics/videos/1055241841164006/
Bored in checkout?! Pick up a copy of Life & Style Magazine to find out their NEW #1 anti aging choice!! #ZskinCosmetics duh!!