Hemp Sales Likely to Improve With Rise in Demand for Nutritional Hemp-Based Foods
The global hemp market is foreseen to gain growth with the increase in demand for hemp-based food products such as salad dressings, flour, dairy alternatives, and cooking oil. Demand for hemp could be driven by increased consumption of cookies, bread, and other bakery items.
Press Release
-
updated: Nov 13, 2019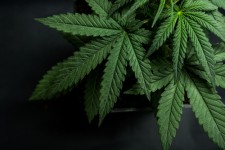 LOS ANGELES, November 13, 2019 (Newswire.com) - QYR Consulting has come up with a brand new publication titled, "Global Hemp Market Report 2019-2025," for the forecasted period of 6-years, i.e. between 2019 and 2025. The global Hemp market is expected to grow at a colossal CAGR of 23.1% during the forecast period. Hemp is a strain of a cannabis sativa plant species. Hemp is specifically grown for the industrial usage of its derived products. Increase in the liberalization and legalization of Hemp farming with a sanctioned measure of tetrahydrocannabinol content is predicted to boost the market growth.
Hemp is the fastest growing plant and has a wide industrial application. Hemp fiber has a tremendous demand in the textile industry which is anticipated to trigger the growth in the global Hemp market. Apart from this, Hemp and its by-products are widely used in cosmetics as well as the personal care industry. The global Hemp market is expected to be valued US$ 4.26 Bn by the end of 2025 from US$ 990 Mn in the year 2018.
Get PDF template of this report: https://www.qyrconsulting.com/request-sample/7305​
Rising Consumption of Hemp-Based Products to Create Positive Impact on the Market Growth
Shivs are another type of product derived from Hemp and used in the manufacturing of construction and insulating material. Moreover, different companies in the market, function with fiber treatment technology to make fire retardant, fiber water repellent, and absorptive is foretold to propel the demand.
Growing consumption of Hemp infused food items such as cooking oil, dairy alternative, flour, and salad dressings are anticipated to fuel the market growth. Apart from this, the rising consumption of bakery items such as bread and cookies is predicted to drive the demand for Hemp products in the worldwide market. Increasing awareness about the various benefit associated with Hemp is likely to boost the demand in the global market.
Regional Analysis:
Geographically, North America is predicted to register a significant CAGR owing to major consumption of seed-based and fiber-based products that are primarily used in industries like textiles, food and beverages and personal care. Apart from North America, the Asia Pacific region is also showing remarkable market growth in the forecasted period.
Key Players:
Major market participants functioning in the worldwide Hemp market are: South Hemp Tecno, Colorado Hemp Works, Hempco, Ecofibre, Canopy Growth Corporation, Hemp Oil Canada, Canah International, Dun Agro, BAFA, ENDOCA, Hemp Inc., GenCanna, HempFlax BV, Elixinol Global Limited, Konoplex Group, Cannoid, Hemp Poland, Plains Industrial Hemp Processing, and MH Medical Hemp
Get Complete Report in your Inbox within 24 hours (USD 5,400):  https://www.qyrconsulting.com/checkout/7305
Source: QYR Consulting
Share:
---
Categories: Food and Beverage Manufacturing
Tags: Hemp Industry Analysis, Hemp Manufacturers, Hemp Market, Hemp Market Research Report, Hemp Market Size
---