Global Internal Resistance Tester Market to Register a CAGR of 5.4 % From 2019 to 2025
Press Release
•
updated: Dec 30, 2019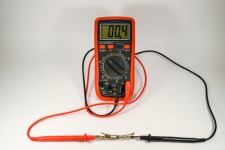 LOS ANGELES, December 30, 2019 (Newswire.com) - QY Research has lately published a new report on the global Internal Resistance market for the forecasted period of 6-years. Titled "Global Internal Resistance Tester Market Professional Survey Report 2019," this report offers in-depth analysis on region and segments, market dynamics, and significant information about leading companies and their strategies.
According to this report, the global Internal Resistance Tester Market is estimated to attain US$ 74.4 Mn by 2025 and was valued worth US$ 51.3 Mn in 2018, exhibiting a moderate CAGR of 5.4% from 2019 to 2025.
Get a PDF sample copy of this report: https://www.qyresearch.com/sample-form/form/1285578/global-internal-resistance-tester-market
Major Finding of the Global Internal Resistance Market
Expanding electrical generation units and electricals distribution systems has led to a high demand for electrical circuits, which consists of Internal Resistance Testers
Growing residential and commercial facilities and infrastructure particularly in developing regions
Rising demand for electronics, telecommunication, and automotive goods and services along with damage or short circuits due to power fluctuations has led to high demand for Internal Resistance Testers
Increasing emphasis on the need to develop smart cities and upgrading of power infrastructure is a major factor expected to drive the global Internal Resistance Market
Electrical and Digital Products – High Demand in Various Sectors to Augment Growth of the Application Segment
The authors of the report have segmented the Internal Resistance Tester market by application and type. Application segment is further segmented into Reserve Battery/ Energy Storage, Motive Battery, and Electrical and Digital product battery. Portable electronic goods and electrical equipment in the industrial and manufacturing sector has resulted in higher demand for electric and digital products. Communication, automotive, and energy storage systems have a largescale usage of batteries requiring measurement of battery parameters such as cell resistance, voltage, and internal resistance, which is likely to augment the application segment.
The type segment consists of desktop type and handheld type segments.
Increasing Power Generation in Asia-Pacific is Fueling Growth of the Regional Market
Developing infrastructure in the Asia-Pacific region is leading to an increasing need for massive power generation. The growing demand for power storage for rapidly growing industrial and manufacturing sectors which are highly dependent on the power supply is contributing to the growth of the regional market. The region is also expected to benefit from the up-gradation of the aging power grid in towns and cities.
Global Internal Resistance Tester Market: Top Players
The report offers insights on some of the key players operating in the market, which include Fluke, Hioke, Kikusui, Meggar, Hopetech, ITECH, Applent, TES, Aitelong, and Blue-key. Companies are keen on offering a variety of products and investing in R&D to offer innovative products. They are also keen on expanding their geographical presence by focusing on new opportunities in developing nations.
Get Complete Report in your Inbox within 24 hours (USD 3,350): https://www.qyresearch.com/settlement/pre/8ad97ad546c848da07578d9d33f36ddf,0,1,Global-Internal-Resistance-Tester-Market-Professional-Survey-Report
Source: QY Research, Inc.
Tags