Global Solder Preform Market to Boost at a CAGR of 7.20% 2019-2026 as It Enables Customizations
Press Release
•
updated: Jan 3, 2020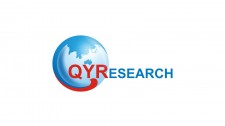 LOS ANGELES, January 3, 2020 (Newswire.com) - ​​​Solder preform is expected to rise in demand as it provides specific seal packaging for various electronic components. QY Research has recently published a report titled "Global Solder Preform Market Insights, Forecast to 2026" that predicts the opportunities that lie in the global market. According to the report, the global solder preform market was worth US$382.98 mn in 2018 and is expected to rise to US$622.97 mn by the end of 2026, registering a CAGR of 7.20% during the forecast period of 2019 to 2026.
Get PDF sample copy of this report: https://www.qyresearch.com/sample-form/form/1419880/global-solder-preform-market
Ability to Deliver Precise Form Likely to Augment the Growth of Global Market
Solder preform is extensively preferred as it can be manufactured into various shapes to suit a wide variety of assembly application. As solder preforms can be made from a wide variety of alloys, they are used in various industries. As they are known for having melting point of as low as 47 degree Celsius and as high as 1063 degree Celsius, they are ideal for making various shapes such as washers, frames, discs, squares along with personalized designs according to the customer's needs. Solder preforms can be used by reflowing to make a bonding connection between surfaces or they can be used in their un-reflowed state.
These features make them ideal for PCB assembly, connectors, cables, thermal interface, sealing, thermal fuses, and die attach. They can be manipulated with flux coating or without flux coating according to the need.
However, there are certain restraints that might hamper the growth of the market such as preforms do not have an infinite shelf life and need to be closed securely, kept in its original packaging, and stored in a dry environment to extend its shelf life.
Demand from RoHS Compliance to Bolster Uptake of Lead-free Solder Preform Segment
Lead-free solder preforms are likely to do better compared to traditional leaded solder preforms as they ideal for RoHS compliance. They are also less subject to thermal cycling fatigue and more resistant to gold embrittlement.
North America to Lead the Global Market as it is Technologically Advanced
North America is likely to lead the global solder preform market as this region has the latest technological advancements and is already making huge investments in research and development activities. This region has major players from the electronics, semiconductors, medical, military, and aerospace industries.
Key players in the market are focusing on developing their products for better performance and precise results. Innovation is also being adopted by various manufacturers.
The key players operating in the global solder preform market are Ametek, Alpha, Kester, Indium Corporation, Pfarr, Nihon Handa, SMIC, Harris Products, AIM, and Nihon Superior.
Get Complete Report in your Inbox Within 24 hours: https://www.qyresearch.com/settlement/pre/d4569594614d4998b03b19cf55b2704e,0,1,Global-Solder-Preform-Market-Insights-Forecast-to
Source: QY Research, Inc.
Tags