Global Motor Monitoring System Market to Augment With a CAGR of 6.63% During 2019-2025
Press Release
•
updated: Jan 8, 2020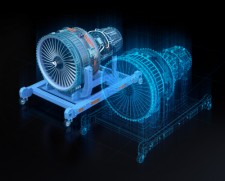 LOS ANGELES, January 8, 2020 (Newswire.com) - As industries worldwide are rapidly adopting the trend of predictive maintenance, the global motor monitoring system market is expected to rise in the coming years. QY Research has recently published a report titled, "Global Motor Monitoring System Market 2019 by Manufacturers, Regions, Type And Application, Forecast to 2025" predicts various opportunities that lie in the global market. According to the report, the global motor monitoring system market was worth US$1595.2 mn during 2018 and is expected to rise to US$2520.3 mn by the end of 2025, registering a CAGR of 6.63% during the forecast period.
Get PDF sample copy of the report at: https://www.qyresearch.com/sample-form/form/1419864/global-motor-monitoring-system-market
Demand for Longer Motor Life to Boost the Demand for Motor Monitoring System
Every industry is adopting and promoting predictive maintenance as locating, defining, and acting on approaching problem helps in preventing catastrophic blunders. Therefore, predictive maintenance program plays a pivotal role in each industry. Motor monitoring system plays the most important role in predictive maintenance program as it helps to regular monitoring to identify potential problems for early remedy or troubleshooting.
The state-of-the-art equipment helps in identifying numerous issues and reducing down time so that the operations can run more efficiently. It assists technicians to dictate their timeline, improve plant operations, and easily identify equipment that are performing poorly. It is beneficial in reducing energy costs from any facility's operational expenditures. It helps in improving reliability and extending motor life. It helps to predict low-or-high voltage issues, harmonic issues, misalignment, imbalance, and other mechanical issues. Hence, the demand for motor monitoring system is expected to rise.
Water Crisis to Boost Water and Wastewater Segment in the Global Market
Water and wastewater segment is expected to rise in demand during the forecast period as water crisis is one of the major issue that every country is facing. Cutting edge technology to conserve water and recycle waste water is being adopted by every nation.
North America to Lead as this Region has Largest Number of Key Players
North America is expected to lead the global market during the forecast period as it has the highest number of key players operating from industries such as aerospace and defense, automotive, chemicals and pharmaceuticals, and food and beverages industries in this region.
Asia pacific is also expected to rise in demand as this region has cheaper labor cost thus, key players from automotive industry outsource from this region.
Key players in the global market are competing by innovating their systems with new features that can reduce defects, minimize downtime, avoid unplanned outages, help in making better asset management decisions, optimize maintenance processes, and reduce energy expenses.
The key players operating in the motor monitoring system market are ABB, Schneider Electric, Siemens, Emerson, Honeywell, Rockwell Automation, Mitsubishi Electric, Bently Nevada (Baker Hughes), Qualitrol, and Eaton.
Get Complete Report in your Inbox within 24 hours: https://www.qyresearch.com/settlement/pre/cc7bc370312b3cb844b375287c039eec,0,1,Global-Motor-Monitoring-System-Market-by-Manufacturers-Regions-Type-And-Application-Forecast-to
Source: QY Research, INC.
Tags