Get My Auto Predicts Post-Election Spike in Auto Sales
Auto sales have declined in the final months of the campaign season—but according to Get My Auto, a rebound is just around the corner.
Press Release
-
updated: Nov 14, 2016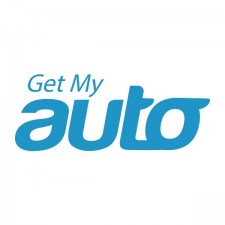 Orange County, CA, November 14, 2016 (Newswire.com) - Over the last few months, auto sales have been in decline—and while there are several possible reasons for this, the contentious election season is surely one of them. Orange County based Get My Auto has conducted some research that might suggest a significant rebound for the industry—and in a new statement to the press, the company explains what dealerships might expect.
"There is no question that this election had brought much anxiety and uncertainty," says the statement from Get My Auto. "Just a few days after the Election Day, we are seeing signs improvements."
A recent Forbes article, meanwhile, puts the auto industry's problem into context. "Car sales dropped for the third month in a row in October, with the major players, including General Motors, Fiat Chrysler, Honda, Nissan, and Toyota reporting losses," the article states. "Some analysts have attributed the decline to the sky-high volume the industry enjoyed a year ago, having two fewer sales days in the month versus 2015, the adverse effects of Hurricane Matthew, pent-up demand being fulfilled, and/or accelerating affordability issues among cash-strapped car shoppers."
Forbes also says the election is a big factor. For one thing, ad space in battleground states is increasingly pricey, which inhibits dealerships from promoting themselves the way they might like to. Consumers, meanwhile, are so overwhelmed with election year uncertainties that they are hesitant to make big, new purchases.
"Buying a vehicle is a significant investment, and not one that consumers feel comfortable making during such an unsure time," Get My Auto explains. "We have done some thorough polling on the matter, and our models show that dealerships should see an increase in auto sales following the election season—and likely sooner rather than later."
"This election has been draining, but soon it will be over—and then, consumers will be much more open to entertaining a new vehicle purchase. For dealerships, this is undoubtedly great news," concludes Get My Auto.
Follow Get My Auto on social media to learn more about everything that is going on in the world of used vehicles.
About Get My Auto
Orange County-based Get My Auto is an informational website about used vehicles. Its aim is to educate consumers about their pre-owned vehicle choices. Content on the site includes automotive reviews, cost data, and general tips about seeking out and purchasing used vehicles. More information can be found on the Web at www.getmyauto.com.
Get My Auto is headquartered in Orange County, California. Additionally, Get My Auto can be contacted at:
Get MY Auto
17901 Von Karman, Suite 667 
Irvine, CA 92614
(949) 408-3264
Source: Get My Auto
Share:
---
Categories: Business to Consumer, Elections, Automotive
Tags: Auto Sales, Get My Auto, use car sales
---