Firearms Legal Defense Advocates Partner With High Powered Branding Agency
IDealogic Brand Lab is named Agency of Record for U.S./Texas Law Shield
Press Release
-
updated: Jun 27, 2017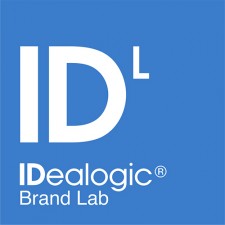 Houston, TX, June 27, 2017 (Newswire.com) - The creative team at IDealogic® Brand Lab has been named brand strategy and brand development Agency of Record for the foremost firearms legal defense provider U.S./Texas Law Shield. The Houston-based branding agency is partnering with the multistate legal defense service to assist in the strategic development and implementation of the brand, while also working to strengthen the position of the company as the national industry leader in its expanding markets.
When asking U.S./Texas Law Shield about the new relationship with IDealogic®, Executive Director PJ Hermosa said, "After vetting 30 different agencies nationwide, we chose IDealogic®. Working with IDealogic® has been an experience far from the status quo of what my past experience and current expectations of an agency are. They are not just marketing gurus or advertising experts; those titles seem to overpromise and underdeliver. To our company, the people at IDealogic® are brand scientists, creating a brand that is sought after, not just advertised."
Ron Netanel, Founder and CEO of IDealogic®, spoke about his love for what U.S./Texas Law Shield provides. "As an agency, it is exciting when you are able to partner with a company that has a true visionary as its founder. Darren Rice is that kind of founder. We strive for and thrive on 'big picture' thinking. Darren is truly committed to the members of Texas Law Shield and the company mission of being the champion for gun owners in a way others can't. Rice and his team honestly care and that sentiment runs deep throughout the organization; that is the first element you need in order to create the movement we will help him build. Texas Law Shield doesn't sell a product, nor is what they offer just a service — it is a noble cause. A cause found in upholding constitutional rights and bettering the people within their community. We are extremely excited to partner in this great endeavor — one that our branding methodology was built for.
"It is great working with a market leader, one who truly believes in innovation and strives for accelerated growth while also staying true to the values the community lives by. Companies like this are the reason why industries evolve, and we love the challenge of innovating with them — not only to further their success but to also give their customers a brand to rally behind."
About Texas Law Shield
Since 2009, U.S./Texas Law Shield has provided legal support for its members and currently has an active member base of over 230,000 gun owners across the country. The company firmly believes that everyone has the absolute right to defend themselves, their loved ones, and their property. U.S./Texas Law Shield's passion is in supporting all aspects of legal firearms ownership in the United States according to the 2nd Amendment, regardless of party affiliations. Between its program attorneys and scores of independent attorneys assisting in the firearms program, U.S./Texas Law Shield provides legal protection anywhere its members are covered.
The company also completely underwrites speakers on a variety of topics at civic organizations such as Rotary clubs, gun clubs, church or worship groups, firearm enthusiast gatherings, and other venues to educate members and non-members alike on the laws pertaining to firearms, the legal process, and using force in self-defense. The company educates and protects its members' rights and provides around-the-clock legal protection and stands by its promise that the moment you are called upon to defend your life, you can rest assured that U.S./Texas Law Shield will protect your liberty. For additional information, visit uslawshield.com.
About IDealogic® Brand Lab
IDealogic® Brand Lab is an award-winning, full-service advertising and marketing agency that specializes in the creation and development of corporate and franchise brands. From brand innovation, brand creation, and brand activation, IDealogic® creates unique brands using its proven branding techniques and proprietary brand development processes. IDealogic® Brand Lab has developed a proprietary branding method known as Brand to Human®, which focuses on creating strong bonds between a company, its personnel, and its customer audience. These strategies were developed through an approach based on human behavior, culture, lifestyle, and aesthetic appeal. This process revolves around in-depth strategies that facilitate the customer experience and foster brand loyalty. Defining and creating the brand's architecture, strategy, concept, and visual appeal are only some of the points in the Brand to Human® process that guarantee a company's significant growth. The agency has proven that building brands is more sophisticated than just focusing on the aesthetics and visual communications alone. These same philosophies have been adopted by the most influential brands of the Fortune 500.
As a full-service advertising and marketing company, the agency's core focus is in complete brand creation and market implementation, including Brand Analysis, Brand Strategy, Company and Brand Culture, Brand Messaging, Brand Experience, Brand and Marketing Communications, and more. For additional information, visit idealogicbrandlab.com.
Press Contact
Ruth Netanel
IDealogic® Brand Lab, Inc.
ruth@idealogicbrandlab.com
281-578-2223
Source: IDealogic® Brand Lab
Share:
---
Categories: Advertising, Advertising and Public Relations, Business to Business
Tags: agency of record, brand development, brand strategy
---