IDealogic Brand Lab® Partners With Innovative Global Geotechnical Solutions Company
The Houston-based branding agency invites you to take a look at Benthic's new website
Press Release
-
updated: Oct 17, 2019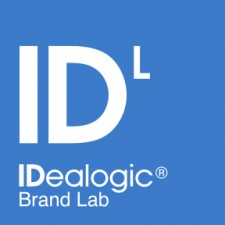 HOUSTON, October 17, 2019 (Newswire.com) - The global geotechnical solutions firm commissioned the Houston-based branding agency to raise the brand's perception in the marketplace and bring the company into the modern digital age. To accomplish this, IDealogic® implemented strategies to position the organization as the forward-thinking company it is through brand awareness and increased value, marketing and communications development, and the development of assets to impact their sales process.
Benthic sought out the Houston-based branding agency for digital channel assets as well as for a complete website redesign and development. When Benthic approached IDealogic®, their existing site did not showcase the forward-thinking organization's groundbreaking competencies. Instead, the site did not meet the online expectations of today, representing an antiquated aesthetic with outdated function. IDealogic® focused on designing a custom online experience that navigates the user to consume content and take action, as well as giving recognition to the company's futuristic inventions in order to raise the brand's perceived value as a leading innovator in the space. It was imperative to combine cutting-edge design standards with a strategically engineered user experience for these digital channels to accomplish the many objectives needed for project success.
To begin, IDealogic® recognized Benthic's innovations and the technology that powers them. With over 15 years of experience in seabed drilling, Benthic is the industry's most productive seabed data collector. The company's Portable Remotely Operated Drill (PROD) is one of the world's most versatile seabed drilling and geotechnical systems to date. IDealogic® designed the new site and digital materials to exude a look and feel of innovation and safety by design. As an agency that focuses on helping clients grow and retain market share, IDealogic engineered this landscape to recognize a market leader by emphasizing positioning, recognition, and promotion of the company's unique features and differentiators, purpose, values, and beliefs.
"Benthic is unlike any other company we've partnered with to date. They have achieved some truly incredible engineering, and it's been an inspiring journey to work alongside them as they charge into the new era of digital. Our goal was to deliver a site that looks as innovative as the company is. There are exciting things in store for Benthic's future, and I couldn't be happier for such a well-deserving group of extraordinary individuals," said Ruth Netanel, principal of IDealogic®.
When asked about his thoughts on the final product, Steve Pywell, Benthic CEO, said, "My original expectation on the new website was to showcase the company's amazing personnel, innovative equipment and commitment to safety. There can be no doubt this website has surpassed my expectations."
About Benthic
Benthic is part of the Acteon Group of companies—a group of organizations that are committed to shaping and leading an evolving global subsea services market. Benthic's groundbreaking technological innovations have drastically helped to overcome technical barriers, allowing clients to gather data in environments that were considered inaccessible a little more than a decade ago. Benthic is well known for reducing risk by providing innovative technologies for offshore oil and gas through providing efficient solutions. Since its first commercial deployment in 2002, Benthic has continued to prove its global reputation as an industry innovator that leads the way in safety and quality. For more information, visit www.benthic.com.
About IDealogic® Brand Lab
IDealogic® Brand Lab has developed a proprietary branding method known as Brand to Human®, which focuses on creating strong bonds between a company, its personnel, and its customer audience. These strategies were developed through an approach based on human behavior, culture, lifestyle, and aesthetic appeal. This process revolves around in-depth strategies that facilitate the customer experience and foster brand loyalty. Defining and creating the brand's architecture, strategy, concept, and visual appeal are only some of the points in the Brand to Human® process that guarantee a company's significant growth. The agency has proven that building brands is more sophisticated than just focusing on the aesthetics and visual communications alone. These same philosophies have been adopted by the most influential brands of the Fortune 500.
As a full-service visual communications company, the agency's core focus is in complete brand creation and market implementation, including Brand Analysis, Brand Strategy, Company and Brand Culture, Brand Experience, Brand and Marketing Communications, and more. For additional information, visit idealogicbrandlab.com.
Source: IDealogic® Brand Lab
Share:
---
Categories: Advertising and Public Relations
Tags: award winning branding agency, design firm, Texas branding agency, Texas creative agency, web development
---