IDealogic® Brand Lab Appointed by Kirby Distribution & Services to Revitalize Legacy Brand Stewart & Stevenson®
Stewart & Stevenson® Names IDealogic® Brand Lab as Agency of Record
Press Release
-
updated: Oct 7, 2019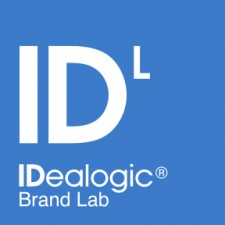 HOUSTON, October 7, 2019 (Newswire.com) - Transportation, distribution, and services giant Kirby Distribution & Services (KDS) sought out the Houston-based agency to modernize their legacy brand, Stewart & Stevenson®. As a manufacturer and distributor of products and services for the oil and gas, marine, power generation, on-highway, construction and industrial industries, Stewart & Stevenson® has been an innovative multi-industry market leader for over a century. Founded in 1902 as a blacksmith and carriage shop, the 117-year-old organization has proven its ability to adapt to the changing demand in markets. From manufacturing horse-drawn carriages and wagons, to the repair and customization of automobiles, to harnessing diesel power for various applications, to assembling trucks and providing diesel and power generators to the U.S. Army in World War II, to the building of oilfield frack trucks, and so much more, Stewart & Stevenson has continuously proven its capabilities as an industry leader and innovator. 
KDS has hired IDealogic®​, an industry-agnostic agency, for its proprietary, scientific branding approach. The agency will strengthen Stewart & Stevenson's position as the authority by refocusing the organization's overall perception in its markets. Using its scientific approach, called Brand to Human®, the Houston-based creative agency will revitalize the organization's heritage of excellence and innovation through a defined and developed brand strategy. IDealogic® will engineer the company's brand identity with a focus on ensuring that the organization retains and grows global market share. 
When asked about working with IDealogic®, Director of Marketing Trey LeBlanc stated, "I've had the privilege of working with IDealogic® in a previous role - and when the need for a unified brand strategy became apparent in my new role – I knew exactly who to call. What's great about working with the IDealogic® team is their blend of best-in-class creative and content, coupled with their unmatched understanding of omnichannel strategy. We're very excited to be partnering with IDealogic® for our company rebrand to drive better performance in our industry and with customer segments."
IDealogic® founder Ron Netanel is grateful to work with Stewart & Stevenson®. "It is always exciting to work on a legacy brand. It's even better to have the opportunity to bring the company to current market expectations. Stewart & Stevenson® is a market leader. Preserving the heritage of the organization's identity is a main focus. We want to represent the past 117 years, as well as position Stewart & Stevenson® as the forward-thinking innovator that it is. We are honored to have the opportunity to re-brand this iconic organization."
About Stewart & Stevenson® 
Since its inception as a blacksmith and carriage shop in 1902, Stewart & Stevenson® has continued to adapt to its changing markets and is seen as a respected industry leader. By servicing global and domestic markets through distribution and manufacturing, the organization continues to be at the forefront of the oil and gas, power generation, marine, on-highway, and construction and industrial industries.
Stewart & Stevenson® is viewed as a full-service provider that has been around for more than a century. As a subsidiary of Kirby Corporation, the organization handles distribution, manufacturing, and rental solutions in order to meet its customers' high standards and demands.
About IDealogic® Brand Lab
IDealogic® Brand Lab has developed a proprietary branding method known as Brand to Human®, which focuses on creating strong bonds between a company, its personnel, and its customer audience. These strategies were developed through an approach based on human behavior, culture, lifestyle, and aesthetic appeal. This process revolves around in-depth strategies that facilitate the customer experience and foster brand loyalty. Defining and creating the brand's architecture, strategy, concept, and visual appeal are only some of the points in the Brand to Human® process that guarantee a company's significant growth. The agency has proven that building brands is more sophisticated than just focusing on the aesthetics and visual communications alone. These same philosophies have been adopted by the most influential brands of the Fortune 500.
As a full-service visual communications company, the agency's core focus is complete brand creation and market implementation, including Brand Analysis, Brand Strategy, Company and Brand Culture, Brand Experience, Brand and Marketing Communications, and more. For additional information, visit idealogicbrandlab.com.
Source: IDealogic® Brand Lab
Share:
---
Categories: Advertising and Public Relations
Tags: agency of record, award winning branding agency, brand development, brand strategy, Texas branding agency, Texas creative agency
---