ACCC Insurance Company Partners With IDealogic® Brand Lab
Leading non-standard auto insurance provider names strategic branding agency as Agency of Record
Press Release
-
updated: Aug 28, 2019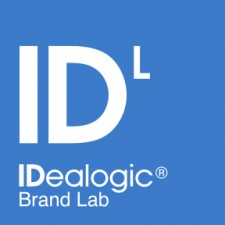 HOUSTON, August 28, 2019 (Newswire.com) - IDealogic® Brand Lab has been named brand strategy and brand development Agency of Record for ACCC Insurance Company. The Houston-based branding agency is partnering with the multi-state non-standard auto insurance provider to assist in the strategic development and implementation of the ACCC brand, while also working to strengthen the position of the company as an organization that is driven by values and the embodiment of ethics. 
The strategic branding agency was specifically chosen by ACCC because of the firm's scientific branding approach. IDealogic® will reshape ACCC's online/offline presence by performing a complete rebrand to positively ingrain the company into the hearts of consumers. IDealogic's® branding method will help garner results to establish ACCC as the credible non-standard market leader. 
When asking ACCC Insurance Company about the company's relationship with IDealogic®, President Jack Ikenaga Jr. said, "We have been working with IDealogic® within their Helix process for about three months now. In that amount of time, the investment of time and energy that IDealogic® has already made into our company and our people gives us an immense amount of confidence that our end product will be perfectly aligned with who ACCC is and what we do."
Ron Netanel, Founder and CEO of IDealogic®, spoke about his admiration for the forward-thinking organization. ACCC is a business of integrity, standing up for those who struggle to obtain auto insurance and consistently giving back to the communities it serves. "Due to a lack of brand presence, important elements — such as the company's family-oriented internal culture, how well they handle claims, the respect leadership has for staff, and the way the organization genuinely cares about their insureds — is not evident. Our mission is to turn this great organization's reputation around by showcasing the truth and compassion this company has with its policyholders, agents, employees, communities, and also with non-policyholder claimants."
About ACCC
Established in 1997, the privately held, Houston-based insurance company is a leading provider of non-standard auto insurance. ACCC currently insures over 350,000 vehicles and is partnered with over 3,000 independent agents. The brand strongly believes that its continued success is due to hardworking, career-minded individuals dedicated to providing the best product and customer service in the non-standard auto insurance market. ACCC truly cares about its policyholders, valued agents, and staff; and the upward mobility and career growth of its employees is highly encouraged.
The company's mission is to provide affordable auto insurance professionally, efficiently, and respectfully to responsible customers seeking to comply with mandatory insurance requirements. At ACCC, non-standard auto does not mean sub-standard service.
About IDealogic® Brand Lab
IDealogic® Brand Lab is a Houston-based, boutique creative agency. The agency focuses on building profitable relationships between companies and the people who purchase from them. The firm believes every company, in every industry, should engineer its brand around the people who matter so that the brand revolves around what it means to be human. Client partners benefit from the agency's strategic and creative ideas, logic, and design.
IDealogic's scientific approach to branding, marketing, and advertising has positioned the company with a unique advantage: the strategies will free businesses from stuck spots, help companies see through blind spots, and turn business pain-points into gain points. With this innovative approach, the company creates phenomenal, Fortune 500-caliber brand identities for SMEs and large corporations looking to grow market share. IDealogic's goal is to help purpose-driven brands gain recognition as industry leaders in their markets through strategic brand positioning. The agency creates attractive visual identities and crafts compelling brand messaging across all marketing channels.
IDealogic's® Brand Method includes a market and brand analysis, custom brand strategy, visual identity design, customer experience development, results-driven advertising campaigns, sales activation systems, marketing communications, and much more. The firm's innovative Brand Science is designed to raise the perceived value of client brands and foster passionate, loyal communities. IDealogic® calls this company-to-customer relationship Brand to Human®. For additional information, visit idealogicbrandlab.com.
Source: IDealogic Brand Lab
Share:
---
Categories: Advertising and Public Relations
Tags: agency of record, award winning branding agency, brand development, brand strategy, design firm awards, Texas branding agency, Texas creative agency
---