Entara Named to Top 250 MSSP List by MSSP Alert
Press Release
•
Sep 28, 2022
Sixth-Annual List and Research Identifies Leading Managed Security Service Providers Worldwide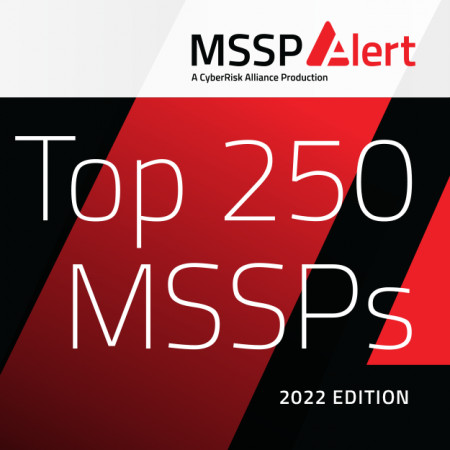 CHICAGO, September 28, 2022 (Newswire.com) - Entara, a security-focused eXtended Service Provider (XSP), announced that it has been named for the first time by MSSP Alert to the sixth annual Top 250 MSSP list at spot 225. The rankings are based on annual recurring revenues, profitability, business growth rate, cyber professional headcount, managed security services offered, and MSSP Alert's editorial coverage of MSSPs worldwide conducted from April to August 2022.
According to Joe Panettieri, editorial director of MSSP Alert, "The MSSP Alert readership and Top 250 honorees continue to outpace the cybersecurity market worldwide." The Top 250 MSSP list showcases companies that have stayed ahead of market trends and addressed emerging and evolving market segments in the cybersecurity market. As the world's first eXtended Service Provider (XSP), Entara takes a security-first approach to providing cybersecurity and IT operations that are integrated with innovative IT solutions. The organization solves the disconnect between MSPs and MSSPs, working as a combined force to support both their clients' IT and cybersecurity needs.
"We are honored to be recognized on the Top 250 MSSP list," said Entara CISO, Raum Sandoval. "This recognition is a testament to the importance of the security-first mindset we have at Entara. Service providers rarely put into practice the security standards they ask their customers to adhere to. As an XSP, we follow CIS controls and map these standards into our clients' solutions to mitigate their cybersecurity risks and protect both our clients and ourselves."
As an XSP with over 20 years of experience providing managed services, Entara provides key security solutions to their managed clients to reduce the likelihood of their business being impacted by a security attack, including defense against attacks like phishing and ransomware. In addition, Entara's robust incident response and breach remediation team have also efficiently restored over 120 compromised organizations to operational status through partnerships with cyber insurers and other security partners.
"The team at Entara is unique because we have extensive foundational IT operations and cybersecurity experience, coupled with ongoing high-touch and high-visibility monitoring and assessments of our clients' infrastructure, which gives us that competitive advantage," said Entara Director of Cybersecurity Services, Megan Mayer. "We leverage our experience in managed services and incident response to inform our evolving security solution offerings and stay ahead of advanced, persistent threats."
Click here to view the complete list of honorees on the 2022 Top 250 MSSPs list.
About Entara
Entara sets the standard as the world's first eXtended Service Provider (XSP) and delivers exceptional, security-focused IT solutions for their clients, including IT managed services, security integration services, and incident response services. Founded in 2001, the organization has evolved to provide the strategic vision, platforms, processes, and people to travel with their clients on the path to their best IT future. For more information, visit https://www.entaracorp.com/.
Source: Entara