Dr. Marc Rabinoff to Head Trampoline Injury Research Team
Press Release
•
updated: Apr 3, 2018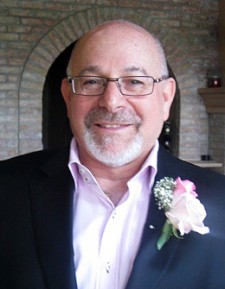 HOUSTON, April 3, 2018 (Newswire.com) - ATA Associates proudly announces the addition of Dr. Marc A. Rabinoff to their growing list of top litigation experts.
Dr. Rabinoff specializes in the area of trampoline injuries and litigation. His expertise includes backyard trampolines and the popular trampoline parks as well as the professional types of trampolines sometimes used in the parks.
Since 2011, I have been watching the trampoline industry and I don't like what I am seeing. Standards are lax in manufacturing and in the training of operating personnel. There are too many injuries, deaths and litigation cases caused by the lack of standards. More equipment testing and industry standards development are needed.

Dr. Marc Rabinoff, Consultant and Expert Witness
He will lead a new ATA research team focusing on testing equipment used in the trampoline industry as well as litigation activities in that area, being experienced with both plaintiff and defense cases.
"The face of the trampoline industry is rapidly changing," said Rabinoff. "A large percentage of the trampoline equipment is made overseas and is not manufactured to any safety standards at all. I am looking forward to working with ATA Associates and their team of professionals to improve the industry situation."
Dr. Rabinoff, a consulting expert in sport, physical education, health and fitness risk management is available for educational and practical seminars in risk management for trampoline park operators. He has served on the ASTM standards committee for trampoline parks for the past six years and has a deep understanding of the standards of operating these parks. In 2013, Dr. Rabinoff was awarded the "ASTM Standards Development Award" in appreciation for his extraordinary efforts resulting in the development of ASTM F-2970, "Standard Practice For the Design, Manufacture, Installation, Operation, Maintenance, Inspection and Major Modification of Trampoline Courts."
Dr. Rabinoff is a member of the American College of Sports Medicine (ACSM); ATSM Sub-Committee for Sports/Fitness Equipment and Trampoline Standards; United States Gymnastic Federation (now, USA Gymnastics); National Strength and Conditioning Association, to name only a few.
Source: ATA Associates Inc.
Related Media
Related Files