ATA CEO Robert Swint Speaks at ABA Transportation Megaconference on Accident Reconstruction and Advanced Driver Assistance Systems
Press Release
•
Mar 31, 2023
The Expansion of ADAS is Changing How Accident Investigation Should be Performed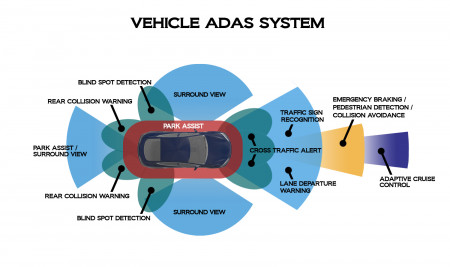 HOUSTON, March 31, 2023 (Newswire.com) - ATA CEO Robert Swint recently made a presentation at the American Bar Association Transportation Megaconference in New Orleans concerning the growth of ADAS systems. His presentation focused on how the proliferation of these technologies will affect the way accident reconstruction will be performed in the future.
The ABA Transportation Megaconference is one of the largest transportation conferences held bi-annually and is attended by professionals involved in all aspects of trucking company-related litigation from across the country. Mr. Swint was part of a featured panel discussing various important transportation issues.
Conjointly with his presentation, Mr. Swint prepared a paper outlining his thoughts on this matter.
ADAS technologies are evolving and being refined, covering an increasingly broad range of passive and active systems.
ADAS extends from driver/passenger comfort and convenience features to accident prevention and injury mitigation.
ADAS technologies involve complex systems in which the sensor's data must be synchronously captured, stored, modified and executed.
Was an ADAS autonomous system installed and / or involved?
Did it function properly?
Did it affect the outcome of the accident?
ADAS systems, as they increase in capabilities, must be analyzed in a different way.
ADAS - Autonomous Vehicles & Accident Reconstruction - Link to Full Paper
For nearly 50 years ATA Associates has been one of the nation's leading providers of accident reconstruction and forensic engineering services. In the course of working over 6,000 cases and investigations, we have also evolved into a top flight source for comprehensive transportation and product testing and analysis.
Source: ATA Associates, Inc.