Doctors Suggesting Unprecedented Organic Products Over Prescription Retinol for Best Anti-Aging Results
The new line has become the first of its kind for the industry, and doctors are now recommending the products over prescription creams, saving consumers hundreds-of-dollars per month.
Press Release
-
Dec 15, 2015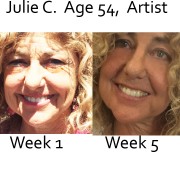 West Hollywood, CA, December 15, 2015 (Newswire.com) - Unlike typical anti-aging products that work to 'reverse' the signs of aging, Z Skin Cosmetics has created the first line of skincare products that help not just reverse the signs of aging, but actually helps to slow down the aging process. The 'Simply Aging' line is the first line of anti-aging products that doctors have agreed can be used by young adults.
Dr. Chung, a board certified dermatologist in San Diego, California, is one of the doctors that is suggesting the products, she said, 'The Simply Aging line by Z Skin Cosmetics is quite unique to the industry. Most younger teens and adults have the false idea that they should start using regular anti-aging products, however typical products are heavy and are designed for dry aging skin; when young adults begin using these products, it usually causes massive breakouts, due to the product clogging the pores. The Simply Aging line is actually the first line that is designed to help prevent the signs of aging, and can be used by younger adults without causing breakouts."
Using unprecedented ingredients, the new line of anti-aging skincare uses a mixture of light oils that help radically slow down the formation of wrinkles and dry sagging skin. With unique properties, the new formulas help quickly tighten the skin and remove dark age spots, as well as prevent further damage to the skin. 
Dr. Chung also added, "The Simply Aging line has also worked faster for my patients than most prescription creams. Furthermore, most prescription products are filled with harmful chemicals, but the Simply Aging products are organic and affordable, producing better results while saving my patients hundreds of dollars".
For more information on Z Skin Cosmetics, visit: www.Zskincosmetics.com
Share:
---
Categories: Arts and Entertainment, Beauty and Personal Care, Exercise and Physical Fitness
Tags: affordable organic skincare, affordable skincare, aging, anti aging, organic, organic retinol, retinol, teen skincare, wrinkle cream
---