Crypto Capital's Founding Partner Ms. Aurora Wong Speaks at Mars Blockchain Summit in NYC
Aurora Wong, Founding Partner of Crypto Capital, one of the most active female investors in Sino-US crypto space speaks at Mars Blockchain Summit in NYC.
Press Release
-
updated: Oct 22, 2018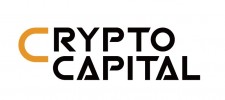 New York, October 22, 2018 (Newswire.com) - On October 18th, 2018, Crypto Capital co-hosted a high-profile event in New York City named Mars Blockchain Summit NYC "Seeking the Power of a Turning Point". As the global financial center, New York has a profound influence on Blockchain's policy regulation, secondary market, and trend for Blockchain derivatives.
The summit invited senior representatives from Wall Street, NASDAQ, digital-asset exchanges and academic institutions with the intention to generate in-depth discussions on Blockchain regulations, Stable-coins, secondary market, tokenomics, governance, next generation of public chain and other concurrent topics on cryptocurrency. Among the main speakers were Ms. Aurora Wong, founding partner of Crypto Capital, Mr. Jeffrey Wernick, early investor of Uber, Airbnb and Bitcoin, Mr. Shuoji Zhou, founding partner of FBG Capital, Chuanwei Zou, Chief Economist of Bitmain and Aries Wang, Cofounder of Bibox.com.
Ms. Aurora Wong is an experienced professional in the fields of Finance, Start-Ups, Investment Strategy, Marketing and Management, as well as she is the founding partner of Crypto Capital, a global leading token fund. She spoke at the 'Investment Strategy against Market Cycle Panel'. She is one of the most active female investors in Sino-US crypto space speaks at Mars Blockchain Summit in NYC.
Aurora Wong stated that investment is just like a battle with human nature and that savvy investors would not go against the market but instead, would go against the market sentiment. She mentioned that it is important to 'go with the flow or seize the momentum' when looking for investment opportunities, and to make investment decisions.
Crypto Capital's founding partner said that she embraces classic investment philosophy and focuses on intrinsic value proposition when evaluating potential investment opportunities. Aurora said that she devotes a great deal of attention to help her portfolio companies grow. She believes it is important for investors to add value to the projects after investing in them, besides providing financial resources and that whenever it is possible, she creates synergy among the portfolio projects in order to maximize business results, creating a win-win situation for them.
Aurora Wong's Crypto Capital is a global leading digital asset fund that seeks out revolutionary Blockchain projects to invest in, as well as reputable and talented entrepreneurs at the forefront of innovation. The token fund relies on its strong Blockchain advantages such as rich global resources and professional investment research team in order to make investment decisions. Aurora deploys multiple investment strategies by leveraging her profound industry background.
Learn more about Crypto Capital on www.ccapital.capital.
Daniel R.
Source: Crypto Capital
---
Categories: Cryptocurrency
Tags: bitcoin, blockchain, BTC, community, crowfunding, cryptocurrency, ETH, ethereum, global community, ICO, projects, public sale
---