Consulting a Cosmetic Dentist in Lighthouse Point Addresses More Than Appearances: Reinforce Dental Integrity to Keep Teeth Healthy for Years to Come
Florida Smiles Dental in Lighthouse Point is a cosmetic dentistry providing Invisalign, dental implants, cleanings, whitenings, periodontal therapy, restoration and more.
Press Release
-
updated: Oct 13, 2018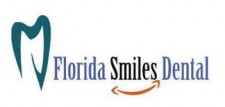 LIGHTPOINT HOUSE, Fla., June 12, 2018 (Newswire.com) - The term "cosmetic dentistry" conjures well-worn assumptions regarding vanity and high expense rather than regarding the degradation of healthy looking teeth as a sign of more serious issues. When a person displays signs of pale skin, dull eyes, or a crusty nose, one is alerted to visit a doctor. Misaligned, discolored teeth may not only indicate signs of aging or affect a person's willingness to smile in public.
Consulting a local cosmetic dentist in Lighthouse Point about dental implants could improve appetite for those experiencing discomfort while chewing.
Of all the available treatments for missing teeth, dental implants offer a strong, long-lasting solution over dentures or bridges. A dental implant is, essentially, the closest feeling to having a brand new tooth with all the functionality of natural teeth; dentures prohibit certain types of food and bridges may wear away at the adjacent teeth over time. Neither dentures nor bridges appear to be "real teeth" and both options tend to change one's facial appearance which may contribute to a person feeling more self-conscious about speaking or smiling in public.
For Directions to our office in Lighthouse Point click here: http://floridasmilesdental.com/contact-our-fort-lauderdale-lighthouse-point-florida-fl-dental-offices/our-lighthouse-point-office
Dental implants are attached to the natural jaw bone and, therefore, one may clean implants and eat normally. A cosmetic dentist could help restore the pleasure of eating and make it easier to properly nourish the rest of the body by replacing missing or broken teeth with dental implants.
The Florida Smiles Dental cosmetic dentists in Lighthouse Point use Invisalign for misaligned teeth which may clear up persistent headaches. 
Call the office to Inquire about Invisalign 954.906.7891
The body is interconnected and referred pain from misaligned teeth may result in persistent headaches. When the bite of a mouth is out of alignment, pressure is imposed on gums and nerves. Exploring the options for realigning the natural bite of the mouth could go a long way to preventing further daily aggravation and pain.
View reviews from patients of Florida Smiles Dental http://floridasmilesdental.com/reviews 
Invisalign is the preferred method of the cosmetic dentists at Florida Smiles in Lighthouse Point as it offers the most discreet method of straightening while providing the most flexible options for eating and dental hygiene. Invisalign operates with removable liners sitting over the natural teeth; this means one may simply take out the liners to eat, brush, and floss. Braces restrict food options and tend to uncomfortably scrape the inside of a person's mouth. Invisalign reduces the number of visits to the dentist as new liners are provided when the goal of movement is accomplished rather than administering the regular adjustments associated with metal braces.
Seeing a cosmetic dentist in Lighthouse point may reduce the risk of periodontal issues associated with misaligned, chipped, or otherwise unhealthy teeth.  
When there is noticeable sign of illness in teeth, the gums and roots are likewise unwell. If it is difficult to access the spaces between teeth due to misalignment, one has a harder time properly managing gum health.
Visiting a cosmetic dentist in Lighthouse Point will provide the tools necessary to avoid gum disease and improve the integrity of the one's natural smile, bite, and overall oral health.
Take advantage of the $89 special for new patients visiting the cosmetic dentist at the Lighthouse Point location of Florida Smiles Dental.
Call 954.906.7891 to find out if Florida Smiles Dental is right for your particular health concerns. Visit their location at 2211 NE 36th St, #201 in Lighthouse Point to meet the dentists and learn more about how to improve your overall health with cosmetic dentistry.
Source: Florida Smiles Dental
Share:
---
Categories: Dentistry
Tags: chipped teach, cosmetic dentistry, dentist, dr. scerbo, florida smiles dental, invisalign, lighthouse point, periodontal therapy, restoration dentistry
---