Calling in All the Entrepreneurs for Monthly Webinar Hosted by Tiffany High - a foreclosuresdaily.com Initiative
Press Release
•
updated: Feb 4, 2021
Get expert insights on scaling your business and more from Tiffany High, an expert wholesaler and mentor.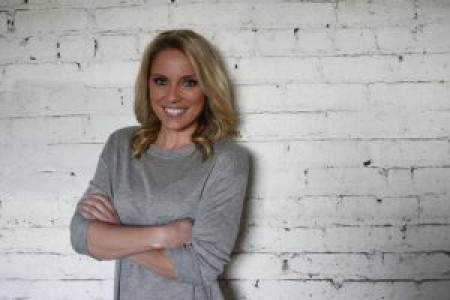 OHIO CITY, Ohio, February 4, 2021 (Newswire.com) - Just after a very successful webinar in January 2021, foreclosuresdaily.com is excited to bring in Tiffany High to host the latest monthly webinar on Feb. 9, 2021 at 6:00 p.m. Mrs. High is a successful wholesaler and mentor based in Columbus, Ohio. She is the founder of the reputed property solution company Heels Homes. Being an entrepreneur herself, she understands what works best to become successful in the competitive and ever-changing real estate wholesale market. And foreclosuresdaily.com is so grateful to announce that this month's webinar will be hosted by her.
The webinar will be a great learning opportunity for young and new real estate entrepreneurs who are looking for ways to scale their business. Securing deals in a viable real estate market is a tough task; however, Tiffany High, who successfully closed over 160 wholesale and rehab deals in 2019, has a few secrets up her sleeves that can guide you to earn profit. She, along with her husband Josh High, has over the years built a renowned standard in the industry with a systematic approach. They continue to take their business to further heights of success, all the while mentoring the new entrepreneur talents.
In this webinar, she will be sharing some of her successful systems that helped her to reach the business goal. foreclosuresdaily.com, with its monthly webinar, adopts an initiative to guide investors, entrepreneurs and anyone who is in the real estate industry to gain success and earn maximum profit with increased leads. Tiffany High is also a valued customer of foreclosuresdaily.com for many years and she happily agreed to host this month's webinar.
Speaking about the webinar, Mrs. High says, "This webinar organized by foreclosuresdaily.com is a great scope for young talents to acquire tactics that can help them to scale their business. I am really looking forward to hosting this virtual event and interacting with the fresh entrepreneurs. As a mentor, it gives me great joy to share my knowledge with the raw talents and give them some insight to gain profit in this brutal industry."
The webinar will be an hour-long event, starting at 6:00 p.m. and coming to an end at 7:00 p.m. All the vital topics to gain scalability in real estate business will be covered in the webinar. So, make sure you tune in to the webinar right on time and acquire the knowledge to gain success. Stay tuned, and book a seat now.
Source: foreclosuresdaily.com