Butterfly Gardens Discovers SBA 504 Program and Achieves Dream of Property Ownership
Press Release
•
updated: Aug 1, 2019
San Diego-based Assisted Living Home Purchases La Jolla Property with an SBA Loan Administered by TMC Financing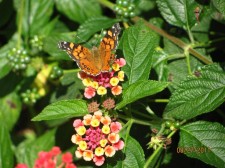 SAN DIEGO, August 1, 2019 (Newswire.com) - TMC Financing recently helped Leo Espinosa, Owner of Butterfly Gardens, secure over $1.5 million in total project financing through the SBA 504 commercial real estate loan program. The funds were used to purchase an assisted living facility in La Jolla, California. The acquired property replaced Butterfly Garden's leased space and has given them stability plus peace of mind knowing that they will never have to displace their residents ever again.
Making the decision to open an assisted living facility is both a smart business decision and a noble endeavor. The demand for elder care is increasing as Baby Boomers transition into retirement. However, Espinosa's reasoning for starting a home for the elderly was completely selfless.
Espinosa's first job was caring for 40 residents at a 350-bed nursing home in Chicago. He always thought there should be a better alternative. Many years later, Espinosa was searching for a home for his father-in-law battling Parkinson's Disease and came to this same realization. He couldn't find the care he felt his father-in-law deserved. That's when Espinosa and his wife, both registered nurses, decided to take a leap of faith. They created a residential care home for the elderly with all the qualities they wanted in a facility for their loved one.
"The business model was quite simple," explains Espinosa. "Find a property with the best floor plan to accommodate our seniors, focus on comfort and dignity, and hire workers that genuinely care."
Running the six-person assisted living facility came naturally to the husband and wife team, however locking down a secure property for the home was a challenge. Although Espinosa knew that owning property would be better for his business, he felt 'stuck' leasing for over 10 years. At one point, the property Espinosa was leasing went on the market. Espinosa wanted to purchase the building but sadly was not able to secure the proper financing to seal the deal. They ended up having to relocate their residents to another leased facility.
"Relocating the frail elderly takes a toll on everyone. The first day we moved in to our new place, I dedicated myself to finding a way to own the building. Believe it or not it took me almost four years to find TMC Financing. Institutions I was working with were not knowledgeable on the SBA 504 Program and were offering terms outside of my reach.
"When I spoke to Jennifer Davis with TMC, she knew exactly what our needs were," continues Espinosa. "We knew she was the answer we had been looking for and that she'd make our dream come true. I imagine the comfort and relief I felt was much like how our residents feel after being tossed around from their homes to nursing homes to the emergency room and back. I felt I got out of a vortex."
Davis was able to secure financing that allowed Espinosa to purchase a 2,746 square foot assisted living facility located at 5557 Soledad Mountain Road in La Jolla, California. Espinosa purchased the $1.5 million property with only a 15 percent down payment and a below-market interest rate fixed for 25 years.
"The SBA 504 Loan was the perfect financing solution for Leo and Butterfly Gardens," states Davis. "Many banks are reluctant to lend to special purpose properties like residential care facilities and would have required a 40% down payment. The 504 program opens doors for owners like Leo who can't afford traditional financing terms.
"Not only do owners benefit with better return on their investment, but the whole community benefits from added access to services. Plus stability is vital to the assisted living industry."
"This building purchase has allowed us to continue our mission of rendering quality senior care in La Jolla and has allowed for continued employment of our hardworking staff," said Espinosa. "We are so grateful for TMC and the rest of the team that made this possible."
About SBA 504 real estate loans
The U.S. Small Business Administration 504 loan program allows small-business owners to finance commercial real estate and other fixed assets with long-term, below-market, fixed interest rates. SBA 504 loans can be used to finance the total project cost, which can include the purchase price, construction/renovations, equipment, soft costs and closing costs. A typical 504 loan project requires a down payment of only 10 percent of the TPC from the borrower, with the remaining amount split between a first mortgage provided by a commercial lender and a second mortgage provided by a certified development company (CDC). By enabling owners to keep their capital working to grow the business and create jobs, the 504 program provides long-term stability to both businesses and communities. Contact a TMC Financing Loan Expert to see if you qualify.
About TMC Financing
Founded in 1981, TMC Financing is the number one provider of SBA 504 commercial real estate financing in California and Nevada. TMC consistently ranks among the top CDCs nationwide, funding projects worth more than $9 billion across California and Nevada. More than 5,000 businesses have benefited from this financing, resulting in the creation of an estimated 60,000 jobs. For more information on SBA 504 loans and the local businesses they support, visit tmcfinancing.com.
Source: TMC Financing