Business Insider Ranks Dallas as #1 Place to Buy a Rental Property
Press Release
•
updated: Oct 23, 2017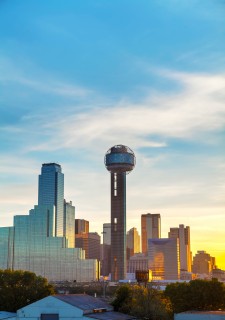 DALLAS, October 23, 2017 (Newswire.com) - ​​After a detailed analysis of the top 30 real estate markets in the U.S., Business Insider ranked Dallas as the #1 place to buy a rental property. In cooperation with HomeUnion, Business Insider examined everything from the projected positive cash flow to the local economies to a detailed analysis of the local real estate market. The conclusion? Dallas is #1.
Investing in a rental property is distinctly different than owning a home or doing a fix and flip. Rental properties are a long-term investment. They need specific market conditions that minimize the risk of vacancy and maximize cash flow and appreciation.
A savvy real estate investor knows that an attractive property, a strong market, and a booming economy don't guarantee a successful, cash flowing investment. (Cash flow is an investing term used to describe the money left over after all expenses associated with the rental are paid.) Business Insider and HomeUnion found that the Dallas rental market offered a 5.6 percent return on investment; somewhat less than the stock market average return, but considerably less volatile. They based their results on the median home price and median mortgage payment for a 30-year fixed rate mortgage, with a 20 percent down payment and 5 percent interest rate:
Median investment home price: $199,300
Mortgage payment: $856
Median rent: $1,630
Annual return after operating costs: 5.6 percent
While a market like Miami might bring a higher annual return, Dallas has stronger economic growth and real estate appreciation, making it the top place to buy a rental property.
Companies like Toyota are moving to the area and bringing thousands of new jobs, so it's not a surprise that Dallas-Fort Worth is booming. The metro area boasts a 6.2 percent three-year population growth and 3.9 percent job gains over the last year. The absence of personal and corporate income taxes makes Texas a business-friendly state for corporations and employees alike.
In addition to a 9 percent average annual growth in all single-family home prices, the Dallas real estate market is also one of the fastest growing for pre-owned homes. Pre-owned home prices are up as much as 24 percent in many areas as renters and buyers flock to the business-friendly state from other less appealing markets. With rumors of Amazon considering DFW as the location for their next corporate headquarters, this could be just the beginning of growth in Dallas.
In the next year alone, over one million square feet of office space will be developed in the Dallas area, bringing more jobs and further boosting the population. As Dallas continues to draw attention on the national and global level for its population and economic growth, more investors are choosing to purchase turnkey rental properties.
A turnkey rental property is a hands-off investment. They are purchased by an established real estate company who renovates the property and places a qualified tenant in the home. These properties are then sold to an investor while being managed by the company's professional property management group. The investor has only to collect their monthly check from the investment while everything else is taken care of.
Turnkey rental properties allow investors from all over the world to take advantage of the best markets for real estate investing, like Dallas. To learn more about investing in turnkey rental properties, visit areiusa.com.
Source: American Real Estate Investments
Related Media