Brandon Frere Shares Key Entrepreneurial Skills and Traits to Celebrate on Entrepreneur's Day
Press Release
-
updated: Nov 20, 2018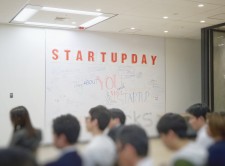 PETALUMA, Calif., November 20, 2018 (Newswire.com) - If someone is willing to work hard enough to reset their brain, it may be possible for anyone to become an entrepreneur. That's good because there may be more people than ever who feel they must start a business, and many of them may have the dedication and work ethic to make it as entrepreneurs. However, if a person wants to completely redefine themselves, they need to know what the ideal traits of an entrepreneur look like. Brandon Frere, successful entrepreneur and CEO of Ameritech Financial and other ventures, would like to take this day to celebrate the qualities that may be useful for entrepreneurs.
"There are technicians, managers and entrepreneurs," said Frere. "If someone doesn't start as an entrepreneur, it takes a complete rewiring of the brain to make it work."
While different entrepreneurs vary wildly depending on their business, there are four skills that can help any entrepreneur. The first is communication; entrepreneurs should be able to articulate things quickly and simply, such as communicating what a company does in 90 seconds or less. The second is education; they should constantly be learning any additional skills necessary for good management and good work. The third is research; they must do enough market research to understand all the successful numbers to build up confidence in the business. The fourth is strategy; they should be able to create a significant goal and align everything towards achieving that goal.
The bare minimum market research needed may be:
The gross margins.
The breakeven point.
A list of the competitors and the relevant data from their businesses.
A prediction of how fast the market is growing.
A model for consumer growth and consumer retention.
Any other data that is necessary to justify the specific business model for the company.
Additionally, there are a variety of traits that are essential to an entrepreneur. The trait that matters most to an entrepreneur is vision; entrepreneurs should be able to predict what will be desirable in the future and to build for that. This can be improved by examining the systems and processes of everything and imagining a better way. Next is confidence; entrepreneurs should have the ability to believe the vision before anyone else, though they should also have the common sense and data to justify this confidence. Next is relentlessness; entrepreneurs need to be able to thrive and endure under pressure while possessing the ability to hear every flaw and adapting to them. The last thing an entrepreneur needs is patience; they should be able to think in the long term and recognize the time it takes for a business to take off and skills to develop. Even if an entrepreneur possesses all these traits in abundance, there will be a lot of bad days. It may sometimes feel like problems are everywhere, but if the numbers are right and it looks like it's possible to confidently believe in the vision, then they should be able to persevere.
"No one has confidence in an entrepreneur setting up a new business, and haters will try to take them down when it finally starts working," said Frere. "As an entrepreneur, we'll constantly be putting out fires that appear as emails or texts, and we'll need to let some of them burn. It takes either being born with an entrepreneurial brain or a complete reset of the brain in order to succeed, but for anyone who can stick it out and smell victory, I wish them luck with their hustling."
About Brandon Frere
Brandon Frere is an entrepreneur and businessman who lives in Sonoma County, California. He has designed and created multiple companies to meet the ever-demanding needs of businesses and consumers alike. His website, www.BrandonFrere.com, is used as a means of communicating many of the lessons, fundamentals and information that he has learned throughout his extensive business and personal endeavors, most recently in advocating on behalf of student loan borrowers nationwide.
As experienced during his own student loan repayment, Mr. Frere found out how difficult it can be to work with federally contracted student loan servicers and the repayment programs designed to help borrowers. Through those efforts, he gained an insider's look into the repayment process and the motivations behind the inflating student loan debt bubble. His knowledge of the often confusing landscape of student loan repayment became a vital theme in his future endeavors, and he now uses those experiences to help guide others through the daunting process of applying for available federal repayment and loan forgiveness programs.
BrandonFrere.com
Source: Brandon Frere
Share:
---
Categories: Entrepreneurship
Tags: Entrepreneur's Day, entrepreneurship, skills, small business
---