BottleBottles Releases the All New Ultimate Crash Bottle
Press Release
•
updated: Dec 20, 2017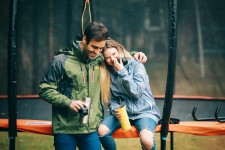 LOS ANGELES, December 20, 2017 (Newswire.com) - BottleBottle has released the 18 0z Crash Bottle on their site bottlebottle. The bottle if designed for all those who are into hardcore sports or those that like to hit the gym or even those who go for a jog occasionally. BottleBottle believes that carrying a water bottle and keeping hydrated is essential for everyone. Not only does it prevent dehydration but it makes one push themselves harder and maintain optimum performance. However, sometimes it can be impossible to keep water bottle in their perfect original exterior.
Outer scars, inner perfection
To overcome this BottleBottle thought to themselves, why not take dents for granted? Consequently, the Crash Bottle is created. Owing to its dents and crashed exterior, the bottle functions well. It represents life. Even with its scars, it's strong inside.
Points of differentiation:
· Handmade Crashed Surface. The unique surface of the Crash bottle is dented and crashed to show its distinctiveness. Even with a dented exterior, it leads the trend without affecting thermal insulation performance.
· Double Walled Vacuum Insulation retains long time temperatures of drinks until the last sip. No air is present between the inner wall and the outer shell eliminating the transfer of the temperature to outside world.
· Food Grade Stainless Steel. Made from imported premium 18/8 stainless steel. It's tough, durable, corrosion resistant and reusable with super thick structure. The rounded corners eliminate bacteria buildup and prevent flavors from past drinks from lingering on.
· Sweat and Condensation Free. The vacuum insulation technology decreases the transfer of temperature between walls. No matter how hot or cold the beverage is, the exterior of the bottle remains dry.
· Leak Proof. The cap of the bottle has 3 silicone rings that are designed to hold every drop inside. No accidental spills can happen.
· Powder Coated Protection. The powder coated protection won't fade, peel or crack through the extended use out in the field. It also provides additional grip. It contains zero BPA or any other toxins.
· Easy to Carry. The 3-finger grip lip fits all hand sizes. It is also sized to fit the standard cup holders.
The BottleBottle is remarkable in the crowd with its imperfect exterior and fine-tunes interior. It is the perfect drinking companion, providing the necessary amount of water throughout the day. It is a special gift anyone can buy for themselves or for loved ones.
About BottleBottle:
BottleBottle is a group of outdoor enthusiasts who are passionate about good health and believe in leading a quality life which led to them starting a drink wear and gears company. Bottlebottle operates along the West coast of U.S, outside California. Bottlebottle consists of three brand; BottleBottle, CrashBottle and Hydrink.
BottleBottle's mission is to encourage and empower people to live a healthier and happier life. The inspiration for this comes with their love and bonding for mother nature.
Source: Bottlebottle
Related Media
Additional Links