Axiom Announces Opening of Offices in Bucharest and HQ of FinFX Global Travel Card Operations
Press Release
-
updated: Oct 21, 2019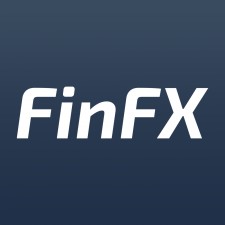 BUCHAREST, Romania, October 21, 2019 (Newswire.com) - Seven is proving to be a lucky number for Axiom Prepaid Holdings, LLC and, by extension, the businesses that utilize its prepaid Mastercard and Visa issuing and payment programs. The fast-growing, U.S. FinTech affiliated company this week announced the opening of its new offices in Bucharest, Romania – marking its seventh European location to date.
The site will be home to FinFX Global Travel Card operations. Staff there will handle client services, tech support and ongoing product development.
"As we get ready to open our seventh office, we can't help but feel lucky. We've made great strides in realizing our vision to provide end-to-end payment solutions using advanced digital tools. And our family of companies is growing rapidly as more and more clients adopt our cutting-edge programs," said Steven Foster, president, Axiom. "We're very excited to establish FinFX right here in Bucharest and look forward to our continued growth in Europe, as well as Canada and the U.S."
The innovative new FinFX contactless Mastercard and app will be launched in January and were developed with an eye toward simplifying the banking experience for global travelers. The card stores up to eight currencies - Euros, British pounds, Australian dollars, Japanese yen, Canadian dollars, Mexican peso, Swiss franc, and Polish zltoy – that can be swapped for the best rates. The FixFX prepaid card will allow users to make payments, track and monitor card spend, earn rewards and readily change currencies. Likewise, cardholders have zero liability for any unauthorized transactions. 
Axiom Prepaid Holdings, LLC is an international facilitator for issuance of prepaid Visa and Mastercard via partnerships with BIN sponsors, payment processors, program managers, fulfillment houses, and call centers. Its new white label programs allow clients to create their own branded prepaid card programs to pay commissions, reward loyalty and distribute compensation to their own customers, agents, affiliates while also offering a cost-effective alternative to traditional corporate payroll programs and investment advisory services.
The founders of Axiom have more than 60 years of combined banking industry expertise and say they will continue to introduce additional programs and products to serve those who seek access to affordable, seamless and forward-thinking financial solutions.
For more information about FinFX Global Travel Card, go to www.finfx.eu. For more information about Axiom Prepaid Holdings, LLC, go to www.axiompph.com or @axiompph on Facebook.
For media inquiries, contact Magdaline Chew, finfx@axiompph.com
Source: Axiom Prepaid Financial, LLC
Share:
---
Categories: Financial News
Tags: Axiom, Axiom white label, Bucharest, FinFX, prepaid cards, prepaid white label, Romania, white label
---