Attorney Natalie Khawam to Teach Whistleblowing at Tampa Bay Women CPAs Event
Attorney Natalie Khawam will speak at the Tampa Bay Women CPAs 2018 A&A CPE event in Tampa, Florida
Press Release
-
updated: May 15, 2018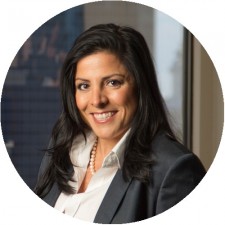 TAMPA, Fla., May 15, 2018 (Newswire.com) - Attorney Natalie Khawam of the Whistleblower Law Firm will speak at the Tampa Bay Women CPAs 2018 A&A CPE event in Tampa, Florida, on June 14, 2018, presenting on the topic of whistleblowing. The two-hour Accounting and Auditing CPE event will be located at Kforce in Tampa. 
"I am looking forward to speaking at this event. I am passionate about protecting the rights of those who have been negatively impacted by the speaking out about fraud and look forward to sharing and empowering the members of TBWCPA," said speaker Natalie Khawam.
Natalie Khawam exclusively practices federal law, with a focus on whistleblower laws. She created the Whistleblower Law Firm in Tampa, Florida, after working in both the federal government and private sector for over 15 years. Khawam teaches Whistleblower laws to numerous federal government employees all over the country.
The event will have an optional donation of gently worn clothes hosted by Dress for Success Tampa, who strive to empower women to achieve economic independence by providing a network of support, professional attire and development tools.
About Natalie Khawam and the Whistleblower Law Firm
Attorney Natalie Khawam is a graduate of Georgetown University Law Center and earned an MBA degree and an M.S. degree in healthcare prior to her achieving her law degree. Ms. Khawam has significant experience in healthcare law, including having worked in the Office of the General Counsel at the U.S. Department of Health & Human Services for the Centers for Medicare and Medicaid Services (CMS) division.
The Whistleblower Law Firm, P.A. is located in downtown Tampa, Florida, in the BB&T building. For more information about the firm, please call (813) WHISTLE.
Read more news from Whistleblower Law Firm, P.A. or follow the firm on Twitter. 
Contact
813.944.7853 or Contact@813whistle.com
Source: Whistleblower Law Firm, P.A.
---
Categories: Legal Rights
Tags: CPA, Natalie Khawam, TBWCA, Whistleblower
---