API 1169 TRAINING CLASS - November 2016 (Beaumont, Texas)
5 Day instructor-led course
Press Release
-
Sep 27, 2016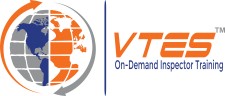 Beaumont, Texas, September 27, 2016 (Newswire.com) - Velocity Training is pleased to announce they are bringing their successful online course to in-person training classes. This course is taught by an API 1169 Certified inspector in an easy to follow and proven learning method. The class will combine in-person discussions on code reviews, federal regulations, and Body of Knowledge lessons covering the four main categories of the API 1169 Exam. The VTES™ API 1169 Exam Prep courses have the industry's highest passing percentage and offer a 100% guarantee that if, in the unlikely circumstance that an applicant does not pass, they will be provided access to a 90 day course for free. 
When asked why they provide such a comprehensive policy for their students, Matt Wearsch said, "Velocity Training believes in their training program and are not afraid to stand behind it. Many training companies will tend to shy away from going that far because they think it is the student's fault for not performing well on the exams. While it may be true that the student didn't apply themselves properly, sometimes it can be a reflection of course product. Constantly improving their training program to capture various learning styles is a process Velocity Training excels at and the instructors take seriously." Mr. Wearsch is a consultant and lead developer for VTES and other training companies that service the oil and gas industry. He holds multiple industry certifications, including the API 1169 Pipeline Inspector. 
According to the class lesson topics, this course looks to be solid. Plus, Velocity Training states the course is qualified to be accepted by AWS for the CWI recertification professional development hours requirements and is worth 40 hours.
Classroom, assigned homework, and computer-based practice exams will cover the following topics to help better prepare inspectors for the API 1169 exam:
QUALITY & INSPECTION REFERENCES​
1. API 1169 Recommended Practice Document, Basic Inspection Requirements (entire document)
2. API 1110, Pressure Testing of Steel Pipelines (areas of exam focus)
3. API Q1, Specification for Quality Programs (sections listed below)
Section 3 - Terms, Definitions and Abbreviations
Section 4 - Quality Management System Requirements
Section 5 - Product Realization 
4. CGA (Common Ground Alliance) Best Practices (areas of exam focus)
5. INGAA, Construction Safety Guidelines
CS-S-9 Pressure Testing (Hydrostatic/Pneumatic) Safety Guidelines
Natural Gas Pipeline Crossing Guidelines - Definitions
6. ISO 9000 Quality Management Systems – Fundamentals and Vocabulary 
7. ANSI Z49.1, Safety in Welding, Cutting, and Allied Processes (areas of exam focus)
CONSTRUCTION INSPECTION REFERENCES​
​1. API 1104, Welding of Pipeline and Related Facilities​ (areas of exam focus)
2. ASME B31.4, Pipeline Transportation Systems for Liquids and Slurries (areas of exam focus)
3. ASME B31.8, Gas Transmission and Distribution Piping Systems (areas of exam focus)
​4. Title 49 CFR 192, Transportation of Natural and Other Gas by Pipeline (areas of exam focus)
5. Title 49 CFR 195, Transportation of Hazardous Liquids by Pipeline (areas of exam focus)
Plus topics including: 
Clearing and Grading, Ditching, Stringing, Pipe Bending
Coating Basics, Lowering In, Back-fill, Cathodic Protection
Clean-Up, As-Builts, HDD Basics, Bores, Road Crossing, Foreign Utility Crossings 
​SAFETY REFERENCES​
1. Title 29 CFR 1910, Occupational Safety and Health Standards (areas of exam focus)
2. Title 29 CFR 1926, Safety and Health Regulations for Construction (areas of exam focus)
3. Title 49 CFR 172 (brief overview)
Plus topics including: 
Overall/Basic Safety, Confined Space, Elevated Work Surfaces, Excavation, Pressure Testing, Radiation
Soil classification, One call, Atmospheric testing requirements, OQ requirements, Permit definitions
Specialized inspectors, locating requirements, line sweep, uniform color code, daylighting requirements​
ENVIRONMENTAL REFERENCES​
1. Title 33 CFR 321, Permits for Dams and Dikes in Navigable Waters (areas of exam focus)
2. Title 40 CFR 300, National Oil and Hazardous Substances Pollution Contingency Plan (areas of exam focus)​
3. Migratory Bird Permits
4. Endangered Species Act of 1973
5. Wetland and Water-body Construction and Mitigation Procedures
6. Upland Erosion Control, Re-vegetation, and Maintenance Plan
Plus topics including: 
Environmental protection plans , project specific drawings, specifications
Groundwater handling, Storm-water handling, Water intake, use and discharge requirements
Erosion controls, Waste handling, Top soil segregation, Upland and wetland requirements
Frac out, drilling mud, containment and disposal, Notification requirements, Bank stabilization techniques 
When is the class being held? November 6th - 10th in Beaumont, Texas
How much is the class? $950 per person before discount (If this article is referenced, individuals can receive $200 their enrollment)
How do you enroll? Visit the class registration website page at: www.mypipelinetraining.org
More about VTES™
How long has Velocity Training been involved in the offering of API 1169 exam preparation courses? Their senior instructors and subject matter expert (all former inspectors with extensive backgrounds) spent nearly a year developing the course material before becoming the world's first on-line training platform for the API 1169 in early 2015. Since that time, they have released many updates and revisions to adapt to changes in the API 1169 requirements. 
Answering the industry's need for better exam training has also led the Velocity Training team to begin offering API 1169 instructor-led classroom training combined with their on-line supplemental training; creating a blended learning tool capable of extending the depth of retention for inspectors. Either option inspectors choose, will significantly improve their chances of successfully passing the API 1169 Pipeline Inspector certification exam. 
Major organizations, in the United States, Canada, and Australia, that offer inspection resources to the oil & gas pipeline transportation companies, have teamed up with Velocity Training to assist their inspection staff and ensure they have the resources to prepare themselves for the exam. The ultimate goal is that they have the certified staff ready for when the industry will implement the API 1169 requirement across all projects.  
Source: VTES™ - On Demand Inspector Training
Share:
---
Categories: Business News, Educational News, Energy, Conventions, Trade Shows, Meetings and Events, Curriculum and Course Materials, Quality Control, Online Training and Educational Solutions, Business
Tags: API, API 1169, education, energy, inspection, regulation, training
---