Antoine Pierce Becomes the First Democratic Candidate to Enter the 2020 Senate Race in Louisiana
Press Release
-
updated: Aug 14, 2019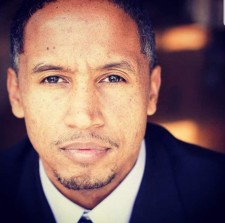 BATON ROUGE, La., August 14, 2019 (Newswire.com) - Baton Rouge native and community activist, Antoine Pierce, has announced he is running for the 2020 U.S. Senate seat, currently held by Republican incumbent, Bill Cassidy.
Pierce has an extensive career that spans the nonprofit, public and private sectors. He's a radio talk show host, delegate for the Urban Congress on African American Boys in Baton Rouge, Fellow on the Fifth Cohort of the Urban Leadership Development initiative, and founder of the Better Boys Initiative – a nonprofit organization that uses the arts to develop character and self esteem among underserved youth throughout Baton Rouge. 
Pierce has also served on Mayor-President Sharon Weston Broome's transition subcommittee for the Office of Community Development, and is an appointee of Governor John Bel Edwards' advisory board for Juvenile Justice and Delinquency Prevention. He graduated from Louisiana State University with a B.S. in Child and Family Studies, and is currently pursuing a Master's degree in Public Administration with a concentration in Public Policy.
Louisianans need a US Senator who Shares their Values
Pierce said he is running for the US Senate because Louisianans need a leader who shares their values and relates to their personal and financial struggles. 
"I'm not a doctor or lawyer. I'm a public servant and community organizer who understands the real struggles and challenges our community faces," said Pierce. "Louisiana doesn't need another rich politician who is supported by the elite. I've also seen firsthand how empowering our community and can reshape our community. If we want our government to represent our interests then we must elect a Senator who understands our interests and where we come from."
Pierce was born into a large family of seven children. He is proud to be raised in a Christian family that instilled in him the values of love, tolerance, and compassion. He says this family-first upbringing taught him how to compromise and communicate with people with different perspectives and varying types of personalities. Pierce says it was these values that inspired him to found the nonprofit organization, Better Boys Initiative, Inc., which uses the arts to mentor young men of color in Baton Rouge. The organization has helped countless youth across Baton Rouge.
The Big Easy Magazine recently wrote about Pierce's candidacy, describing Pierce as "an advocate for impoverished children and families across Louisiana…. Sounds like exactly the sort of person we need in the Senate right now."
Where does US Senate candidate Antoine Pierce stand on the issues?
Pierce will make his formal announcement for the US Senate on August 24th, 2019, at Istrouma High School in Baton Rouge where he graduated in 1999. Pierce will outline his vision for Louisiana and platform at the announcement, providing more details on his platform that includes:
Universal Healthcare/Medicare for All
Minimum Wage
Women's Rights
Fair and Secure Elections
Student Debt 
Universal Childcare 
Criminal Justice Reform
Medicinal Cannabis
Climate Change
Union Rights
The Antoine Pierce for US Senate Campaign has hired the New York Public Relations firm, MACIAS PR, to help with their campaign strategy and media outreach. MACIAS PR has run Congressional campaigns for challengers across several states, including a Congressional campaign that defeated an incumbent in New York. The founder, Mark Macias, is a former Executive Producer with NBC and Senior Producer with CBS in New York.
Details for Announcement - 2020 US Senate Race in Louisiana
Date: Saturday, August 24th
Time: 1PM
Location: Istrouma High School
Address: 3730 Winbourne Ave., Baton Rouge, LA 70805 
Press Contact: Mark Macias, 646-770-0541 (mmm@maciaspr.com)
On-Site Contact: 225-242-9986
Source: Antoine Pierce
Share:
---
Categories: Elections
Tags: Antoine Pierce, Louisiana, lousiana politics, senate bill cassidy, US Senate candidates
---