An Award-Winning Startup, Discoperi, Looking to Save 300,000 Lives Annually
Press Release
•
updated: Jul 23, 2018
Discoperi, one of the top innovative startups in the automotive industry, has released the first of its kind smart system called System "Eye" that is able to predict and prevent car accidents. System "Eye" is an IoT device that is based on AI algorithms, big data analysis, and blockchain technology.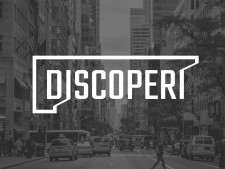 MADRID, July 23, 2018 (Newswire.com) - It is believed that the global automotive market will keep growing powered by electrification and car autonomy reaching 114 million in worldwide sales annually by 2024. Discoperi's founder and CEO Alex Bondarenko, concerned about the number of accidents on the roads, decided to create a unique solution that could increase the drivers' safety despite the growing number of vehicles.
System 'Eye', developed by Discoperi, is a powerful IoT device that combines big data, artificial intelligence, the blockchain technology, and the decentralized network of connected vehicles (DNCV). The device can be easily installed on the windshield of any car to identify and transfer data about road situations, cars characteristics, and driving behavior. This data is used to predict and prevent accidents and can be shared across the community.
Discoperi puts the focus on drivers' interests and health instead of OEMs and data sellers building a fully-decentralized globally connected drivers community. With a cloud-based Data-Transaction-Platform (DTP) allowing members to transact securely their data with each other, it's finally possible. Drivers will be able to decide which data, when and with whom to share.

Alex Bondarenko, CEO of Discoperi
According to the global stats on the vehicle traffic fatalities that happen every year, System "Eye" could save 300,000 lives annually if used on a worldwide basis.
Since its launch in 2016, Discoperi has won many awards for its innovative and promising solution including the Startup World Cup in Singapore 2018, the Top-50 innovative startups of the world at The New York Venture Summit and the Top-50 high-potential startups at G-Startup, Tel Aviv.
About Discoperi:
Discoperi is a leading startup in the automotive industry that has developed a blockchain-based solution called System "Eye" for vehicles data collection & monetization as well as AI-based solutions for drivers' safety improvement & accident prevention. System "Eye" combines a powerful IoT device, big data analytics, artificial intelligence, and the decentralized network of connected vehicles (DNCV).
Source: Discoperi
Related Media
Tags
Additional Links