America's Warrior Partnership Reports Growth of Military Veteran Service Programs
Nonprofit launched four new programs and impacted 8,345 veterans, family members and caregivers in 2018.
Press Release
-
updated: Apr 29, 2019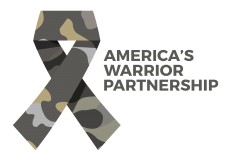 WASHINGTON, April 29, 2019 (Newswire.com) - America's Warrior Partnership, a national veteran-serving nonprofit, today announced that 2018 marked a year of significant growth for the nationwide impact of its initiatives, which focus on empowering communities to empower veterans. The nonprofit's programs served 8,345 warriors over the course of the year, which is a 13 percent increase compared to 2017.
"Expanding the reach of our programs was a major goal in 2018, and we have succeeded with flying colors, while also ensuring communities receive the best support possible," said Jim Lorraine, president and CEO of America's Warrior Partnership. "I am particularly proud of the fact that our annual survey of community partners found that 100 percent of respondents were satisfied with our programs' support of their community."
A majority of the veterans impacted by America's Warrior Partnership received services through the Community Integration service model, which provides veteran-serving organizations with the tools and support to implement a customized program that is responsive to the needs of local veterans. Among these tools is WarriorServe®, America's Warrior Partnership's proprietary technology solution that helps service providers streamline veteran data collection and coordinate support between partner organizations. More than 4,000 cases were managed through WarriorServe® in 2018.
America's Warrior Partnership also launched four new programs over the last year:
The Network – A national coordination center that provides local veteran-serving organizations with a connection to national resources when a veteran's needs cannot be met locally. The Network also provides national partners with vetted, quality referrals for services. More than 230 veteran-serving organizations from across the U.S. are currently on board.
The Four Star Alliance – A membership program of vetted community organizations that provide adaptive sports, therapeutic recreation and wellness programs to active duty military, veterans, their families and caregivers. There are currently 37 member organizations with programs reaching 48 states in the country.
Operation Deep Dive – A research collaboration that is the first project of its kind to examine the community factors involved in suicide and self-harm among veterans. Conducted in partnership with The University of Alabama and funded by a $2.9-million grant from the Bristol-Myers Squibb Foundation, the study has launched across 13 states and will conclude in 2021.
The Corporate Veteran Initiative (CVI) – A program that empowers businesses with insights and guidance to create a veteran-friendly workplace culture, which will help improve their recruitment and retention of veterans as employees. A pilot for the CVI launched within a major global business in late 2018 and will expand to additional companies in 2019.
"Last year was a great success, but we are more excited for the year ahead," said Lorraine. "Our team looks forward to building even stronger relationships with our community partners to empower veterans, family members and caregivers."
For more information on America's Warrior Partnership and its programs, visit www.AmericasWarriorPartnership.org.
About America's Warrior Partnership
America's Warrior Partnership is committed to empowering communities to empower veterans. We fill the gaps that exist between current veteran service organizations by helping nonprofits connect with the veterans, military members and families in need: bolstering their efficacy, improving their results and empowering their initiatives. America's Warrior Partnership is a force multiplier for warrior community integration that enhances communities where great Americans choose to live and contribute. For more information on the organization and how to get involved, visit www.AmericasWarriorPartnership.org.
###
Media Contacts:
Joe Wolf, Dalton Agency
904.910.4454; jwolf@daltonagency.com
Anthony Popiel, Dalton Agency
404.876.1309; apopiel@daltonagency.com
Source: America's Warrior Partnership
Share:
---
Categories: Non Profit
Tags: Corporate Veteran Initiative, empowered veterans, growth, impact, nonprofit, Operation Deep Dive, suicide prevention, veteran employees, veterans
---
Related Files
Additional Links