America's Warrior Partnership Launches Mission Roll Call to Provide Military Veterans With a Unified Voice
New program proactively seeks input from veterans on key issues affecting their communities and delivers these insights to national and community leaders
Press Release
-
updated: Sep 9, 2019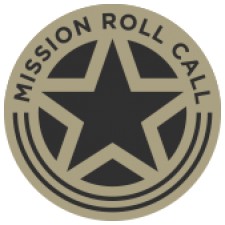 WASHINGTON, September 9, 2019 (Newswire.com) - America's Warrior Partnership today launched Mission Roll Call, a movement providing veterans with a unified voice that delivers their insights and views directly to civic leaders in order to enact lasting, positive change for all veterans. Millions of veterans are currently unaffiliated with a veteran-serving organization, making it difficult for them to make their voices heard. Mission Roll Call was created to overcome this issue by serving as a central resource that proactively seeks the input of veterans from all walks of life on the key issues affecting their lives.
Mission Roll Call is centered around a digital community where veterans, their families and caregivers can make their voices heard by participating in polls and sharing their unique perspectives. These messages and insights are then delivered directly to policymakers, civic leaders and veteran-serving professionals for an unfiltered, accurate representation of veteran views, with the ultimate goal of improving quality of life for all veterans.
"The idea of Mission Roll Call is to meet veterans where they are by giving them a platform where we, as a nation, can honor and act upon what they have to say," said Mission Roll Call Executive Director Garrett Cathcart, who is a veteran of both the Iraq and Afghanistan wars. "During my career, I have received countless questions from friends and fellow service members who look to me as a 'veterans guy' to help them figure out how to address various issues. A veteran shouldn't have to personally know someone who works in public policy to make their voice heard, but that's often the only option for individuals who are leading busy lives, starting families and pursuing careers."
Mission Roll Call conducted a soft launch, with its website coming online in June 2019. The movement has already begun engaging veterans, with its first public poll identifying "Education and assistance on navigating the VA and healthcare options" as the chief concern among veterans today. The movement plans to gauge veteran insights on a number of issues in the months ahead, with one of the most important being the mission to end suicide and self-harm among veterans.
Cathcart introduced Mission Roll Call to more than 500 veteran-serving professionals at the Sixth Annual Warrior Community Integration Symposium in Atlanta on September 6. For more information on Mission Roll Call and how to participate in the movement, visit MissionRollCall.org.
About Mission Roll Call
Mission Roll Call is the first-ever movement of its kind — one dedicated to giving every veteran a voice in advocating for the issues that are important to them. The program created a digital community where veterans, their families and caregivers can make their voices heard. Veterans can share their stories through comments on our social media pages and respond to online polls about the most urgent issues facing veteran communities. These messages, views and insights are delivered directly to policymakers and civic leaders with the goal of enacting lasting, positive change. For more information, visit MissionRollCall.org. 
About America's Warrior Partnership
America's Warrior Partnership is committed to empowering communities to empower veterans. We fill the gaps that exist between current veteran service organizations by helping nonprofits connect with the veterans, military members and families in need: bolstering their efficacy, improving their results and empowering their initiatives. America's Warrior Partnership is a force multiplier for warrior community integration that enhances communities, where great Americans choose to live and contribute. For more information on the organization and how to get involved, visit www.AmericasWarriorPartnership.org.​ 
###
Media Contacts:
Joe Wolf, Dalton Agency
904.910.4454; jwolf@daltonagency.com
Anthony Popiel, Dalton Agency
404.876.1309; apopiel@daltonagency.com
Source: America's Warrior Partnership
Share:
---
Categories: Non Profit
Tags: advocate, America's Warrior Partnership, change, community, Garrett Cathcart, Mission Roll Call, organization, polls, social media, veteran, voice, Warrior Symposium
---
Related Files
Additional Links