America's Warrior Partnership Calls for Community-Based Implementation of President Trump's Executive Order to End Suicide Among Veterans
Press Release
•
updated: Jun 27, 2019
Nonprofit presents recommendation for legislation to operationalize the PREVENTS Executive Order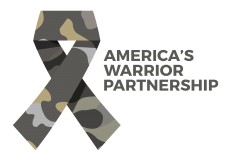 WASHINGTON, June 27, 2019 (Newswire.com) - ​​​America's Warrior Partnership presented legislators with a recommended approach for implementing President Donald Trump's Executive Order for a "National Roadmap to Empower Veterans and End Suicide" (PREVENTS Executive Order). The recommendation supports the development of a grant program that empowers local community groups to eliminate veteran suicide by coordinating support services that improve veterans' quality of life in a holistic manner.
"Suicide among veterans is one of the most pressing public health crises that we face as a nation," said Jim Lorraine, president and CEO of America's Warrior Partnership. "We applaud the president and Congress for taking action to give service providers the support they need to eliminate veteran suicide. Emphasizing community-based services has been the key to success in improving veterans' quality of life in countless areas around the country, so we strongly urge lawmakers to continue supporting the creation of more collaborative communities that focus on veterans, their families and caregivers."
Lorraine delivered the recommendation to the U.S. Senate Committee on Veterans' Affairs during a hearing titled "Harnessing the Power of Community: Leverage Veteran Networks to Tackle Suicide." His testimony cited the success of the "Supportive Services for Veterans and Families" (SSVF) program as a roadmap for lawmakers to follow. The SSVF program addressed the crisis of homelessness among veterans by awarding grants to local nonprofits and consumer cooperatives that assisted low-income veteran families transitioning to permanent housing. Adapting the community-based approach of the SSVF program will ensure grantees awarded under the PREVENTS Executive Order are positioned to coordinate support services based on the unique geographical and cultural characteristics of local veteran populations.
Lorraine's testimony stressed that the community focus exemplified by the SSVF program should be complemented by an emphasis on holistic measures that not only focus on mental health but also the wide range of social determinants that impact a veteran's hopefulness and outlook on life. These areas should include housing, medical care, education, employment and more. Lorraine also recommended grantees be required to monitor progress throughout the program using established research methods developed specifically for the study of suicide among veterans.
The recommendation was developed based on America's Warrior Partnership's history of developing and operating veteran community integration programs that have impacted more than 49,000 veterans.
To view the testimony delivered during the Senate Committee on Veterans Affairs hearing, visit www.veterans.senate.gov/hearings.
About America's Warrior Partnership
America's Warrior Partnership is committed to empowering communities to empower veterans. We fill the gaps that exist between current veteran service organizations by helping nonprofits connect with the veterans, military members and families in need: bolstering their efficacy, improving their results and empowering their initiatives. America's Warrior Partnership is a force multiplier for warrior community integration that enhances communities where great Americans choose to live and contribute. For more information on the organization and how to get involved, visit www.AmericasWarriorPartnership.org.
Source: America's Warrior Partnership
Tags
Related Files
Additional Links