AIM Exploration Update of India Steel Policy
AIM Exploration Inc (OTC: AEXE) completes the set up of AIM Exploration Dubai
Press Release
-
updated: May 25, 2017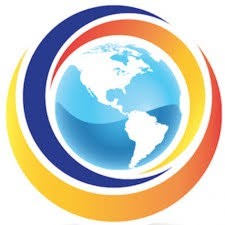 HENDERSON, NV, May 25, 2017 (Newswire.com) - AIM EXPLORATION INC. UPDATE of potential changes in Indian Steel Policy. 
AIM Exploration Inc., (the "Company") (OTC: AEXE), is excited to report the Company, with the formation of its new joint venture, AIM Exploration Dubai, will be poised to take advantage of coming policy changes within the Indian steel sector.
Ministry of Steel sources state that India will soon require the use of domestic steel in future government infrastructure projects. Government sources state that billions of dollars are being invested into steel-intensive infrastructure projects, including ports, roads, railways, and power facilities.
"Current level of capacity utilisation of domestic steel producers is below 80%," said Sanak Mishra, secretary-general of the Indian Steel Association in New Delhi. "If demand picks up on account of increased government spending on infrastructure and government mandates the use of domestic steel in such projects, the domestic steel producers are fully capable of raising the production level."
The new steel policy aims to protect the Indian steel sector, the third largest in the world, from cheap imports. "The preference in procurement will enhance demand and thus production. Definitely it is 'Make in Steel' and thus 'Make in India,'" Steel Minister Chaudhary Birender Singh told Reuters. "It is preference with no compromise on quality and competitive pricing. To use domestic produce is an acceptable norm." The government expects the new steel policy to bolster domestic steel companies and to attract investment from global steelmakers. 
Along with a "Make in Steel" and "Make in India" policy, India wants to triple steel production in the next decade and produce higher value steel, such as automotive steel. To achieve the goal of higher value steel, the Ministry of Steel has established the Steel Research and Technology Mission of India (SRTMI). It is an initiative aimed at providing the steel sector with cutting edge technologies and access to human resources. The Steel Industry-Academia Interface (SIAI) and the Operating Committee on R&D are two new platforms within the SRTMI which will synergize a human resource pool with continual research and technological development.  
Bob Todhunter, President stated, "This should have a very positive for the India steel market which makes us feel even more confident that the market for AIM's anthracite will grow alongside the projected growth of India's steel sector. "
"We welcome our audience to view our website. http://aimexploration.com/peru-operations-plan."
"We also welcome people to follow our twitter feed at www.twitter.com/aexeqb which has 5,000 followers and growing. This gives us an indication that clean energy is a global concern and enforces our belief that is why we need to carry out our objective of mining clean high BTU anthracite coal," said J.R. (Bob) Todhunter.
About Aim Exploration: The Company is an Anthracite coal mining and exploration company and plans to mine 1,000 hectares of land. Putting this into perspective 1,000 hectares is 3 times the size of Central Park. We have expertise in business, mining, and legal with our distinguished board of directors. We have amicable relationships with all parties involved in mining in Peru. We are a SEC reporting publicly traded company with the symbol (OTC: AEXE).
Forward-Looking Statements 
Certain information set forth in this press release contains "forward-looking statements" and "forward-looking information" under applicable securities laws. Except for statements of historical fact, certain information contained herein constitutes forward-looking statements, which include management's assessment of future plans and operations and are based on current internal expectations, estimates, projections, assumptions and beliefs, which may prove to be incorrect. the Company is not basing its production on a feasibility study of mineral reserves that has demonstrated economic and technical viability. Also, please provide additional disclosure of the increased uncertainty and the specific economic and  Some of the forward-looking statements may be identified by words such as "estimates," "expects," "anticipates," "believes," "projects," "plans," "targets," and similar expressions. These statements are not guarantees of future performance and undue reliance should not be placed on them. Such forward-looking statements necessarily involve known and unknown risks and uncertainties, which may cause AIM's actual performance and financial results in future periods to differ materially from any projections of future performance or results expressed or implied by such forward-looking statements.
Contact: info@aimexploration.com
Twitter: www.twitter.com/aexeqb or @aexedb
Website: www.aimexploration.com
AIM Exploration Inc.
J.R. (Bob) Todhunter
Source: AIM Exploration
Share:
---
Categories: Energy, Mining, Publicly Traded
Tags: $AEXE, AIM Exploration, Dubai, India Steel, OTC, steel
---