AIM Exploration Inc. Update of India Steel Policy
Press Release
-
updated: Dec 26, 2017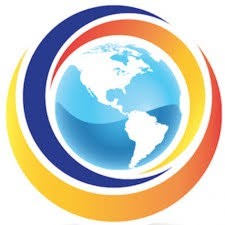 HENDERSON, Nev., December 26, 2017 (Newswire.com) - AIM Exploration ("The Company"), an SEC reporting public company listed as OTC: AEXE announces its significant activities to its investors today.
As the year comes to an end we are updating our shareholders, during the year we elected to cancel the agreement we set up in Dubai as the sales were just not coming in the timeframe we had expected. Subsequently, the Company has received multiple requests from buyers for a sampling of the purity of our anthracite for the purpose of pricing and possible purchase orders to sell and ship coal.
The Company did another lab analysis done last year by SGS labs which included SGS actually visiting the mine site and sapling 900 KG of coal. This has led the company to now perform additional testing with SGS and potential buyers who also would like to visit the mine site and view our entire logistics. 
In addition, the Company has been receiving more requests for samples than last year and previous years before.
The Company has issued a material event to request a name change from AIM Exploration Inc. to AIM Energy Inc. The name change hopes to reflect the broader scope of the business plan of the Company in the years to come.
While the name change is completed in the State of Nevada, it cannot be reflected until FINRA approval is received.
The Company board members have met worldwide coal buyers recently and there is a great deal of interest.
While no firm pricing has been established for our coal, the Alibaba prices for clean anthracite has a new price range of $400 to $1000 per metric ton. Calcined Anthracite on Alibaba now ranges from $1000 to $3500 per ton.
The anthracite coal that the Company has on the property is high quality with and is suitable for water filtration, high heat for forging steels and for high-grade aluminum blends.
The Company has issued a share structure change to be aligned with the market capitalization and the share structure that potential suitors desire for a working relationship in the capacity of being subsidiarized, ease of accounting if a partnership is to occur, or a synergistic partial or wholly owned subsidiarization or amalgamation of private and/or public companies in the energy sector. This is not a forward-looking statement of any merger or acquisition.
The Company continues to have more trips slated in 2018 for meetings with coal experts and we are very hopeful the ensuing year will prove to be a great year for AIM.
We welcome our audience to view our website: http://aimexploration.com
And we also welcome people to follow our twitter feed at www.twitter.com/aexeqb which has 5000 followers and growing. "This gives us an indication that clean energy is a global concern and enforces our belief that is why we need to carry out our objective of mining clean high BTU anthracite coal," said J.R. (Bob) Todhunter.
About AIM Exploration: The Company is an Anthracite coal mining and exploration company and plans to mine 1,000 hectares of land. Putting this into perspective 1,000 hectares is 3 times the size of Central Park. We have expertise in business, mining, and legal with our distinguished board of directors. We have amicable relationships with all parties involved in mining in Peru. We are a SEC reporting publicly traded company with the symbol (OTC: AEXE).
Forward-Looking Statements 
Certain information set forth in this press release contains "forward-looking statements" and "forward-looking information" under applicable securities laws. Except for statements of historical fact, certain information contained herein constitutes forward-looking statements, which include management's assessment of future plans and operations and are based on current internal expectations, estimates, projections, assumptions and beliefs, which may prove to be incorrect. the Company is not basing its production on a feasibility study of mineral reserves that has demonstrated economic and technical viability. Also, please provide additional disclosure of the increased uncertainty and the specific economic and  Some of the forward-looking statements may be identified by words such as "estimates," "expects," "anticipates," "believes," "projects," "plans," "targets," and similar expressions. These statements are not guarantees of future performance and undue reliance should not be placed on them. Such forward-looking statements necessarily involve known and unknown risks and uncertainties, which may cause AIM's actual performance and financial results in future periods to differ materially from any projections of future performance or results expressed or implied by such forward-looking statements.
Contact: info@aimexploration.com
Twitter: www.twitter.com/aexeqb or @aexedb
Website: www.aimexploration.com
AIM Exploration Inc.
J.R. (Bob) Todhunter
Source: AIM Exploration Inc.
Share:
---
Categories: Energy, Mining, Publicly Traded
Tags: $AEXE, Aim Energy, AIM Exploration Inc., India Steel
---