AIM Exploration Inc. Announces the Formal Hiring of Mr. Dhanesh Ranjan
AIM Exploration Inc. hires seasoned executive to the team of professionals
Press Release
-
updated: Jul 28, 2017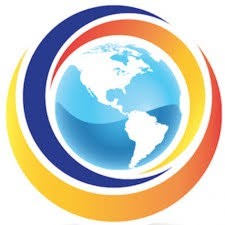 HENDERSON, NV, July 28, 2017 (Newswire.com) - AIM Exploration Inc., (the "Company") (OTC: AEXE), is pleased to announce the appointment of Mr. Dhanesh Ranjan as the Director of Marketing for AIM Exploration DMCC. The Board of Directors are excited and fortunate to add such a valuable individual to the team.  Mr. Ranjan will play a key role in AIM Exploration's future success.
Mr. Ranjan brings wide and varied experience and expertise to AIM. Mr. Ranjan has over 36 years with SAIL (Steel Authority of India Limited), one of the largest state-owned Indian steel making companies and one of the top steel makers in the world.  Commencing his distinguished career as a Management Trainee rising to the Executive Director status, Mr. Ranjan has always been on the cutting edge of policy making and strategies in different areas and divisions within SAIL.
As Executive Director of the Coal Import Group, Mr. Ranjan's most recent position within SAIL, his division was responsible for the annual import of 15 million tonnes of coal valued at US $2.5 billion, Mr. Ranjan implemented several cost-cutting and innovative initiatives. For instance, he introduced the concept of landed cost parity for import coal among different geographical locations, which has now become an industry standard. 
Before becoming Executive Director of the Coal Import Group, Mr. Ranjan was Executive Director of SAIL's Transport and Shipping Division. He was responsible for managing all aspects of SAIL's imports and exports, ensuring the smooth flow of goods. In addition, Mr. Ranjan's varied experience at SAIL includes a tenure at ITD (International Trade Division) and Marketing and Sales.
Regarding Mr. Ranjan's CV, he is a highly educated individual holding a Diploma in Maritime Law together with his MA in Economics.  His studies were completed at the highly regarded institutions such as: Advanced Management Programme, Indian Institute of Management, Kolkata, 2008; Diploma in Maritime Law, Lloyd's Maritime Academy, London, 2006; Marketing Management, Indian Institute of Management, Kolkata, 1978; MA in Economics, Ranchi University, Ranchi, 1977.
Bob Todhunter stated, "AIM is extremely fortunate to have Mr. Ranjan on board. He has already brought possible purchasers to AIM and we are currently working with Mr. Ranjan in our joint efforts to obtain solid purchase orders. Through his expertise and his strong relationships within the industry, he will be instrumental taking AIM to great heights."
Forward-Looking Statements 
Certain information set forth in this press release contains "forward-looking statements" and "forward-looking information" under applicable securities laws. Except for statements of historical fact, certain information contained herein constitutes forward-looking statements, which include management's assessment of future plans and operations and are based on current internal expectations, estimates, projections, assumptions and beliefs, which may prove to be incorrect. the Company is not basing its production on a feasibility study of mineral reserves that have demonstrated economic and technical viability. Also, please provide additional disclosure of the increased uncertainty and the specific economic and some of the forward-looking statements may be identified by words such as "estimates," "expects," "anticipates," "believes," "projects," "plans," "targets," and similar expressions. These statements are not guarantees of future performance and undue reliance should not be placed on them. Such forward-looking statements necessarily involve known and unknown risks and uncertainties, which may cause AIM's actual performance and financial results in future periods to differ materially from any projections of future performance or results expressed or implied by such forward-looking statements.
Contact: info@aimexploration.com
​Twitter: www.twitter.com/aexeqb or @aexeqb​
​Website: www.aimexploration.com
AIM Exploration Inc.
J.R. (Bob) Todhunter​
Source: AIM Exploration
Share:
---
Categories: Energy, Mining, Publicly Traded
Tags: $AEXE, AIM Exploration, Dhanesh Ranjan, energy, mining, OTC
---