AIM Exploration Inc. Announces the Formation the Joint Venture Known as AIM Exploration Dubai
Press Release
-
updated: May 11, 2017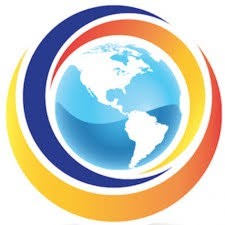 Henderson, NV, May 11, 2017 (Newswire.com) - AIM Exploration Inc., (the "Company") (OTC: AEXE), is excited to announce that the formation of its joint venture corporation with Prina Energy has been completed. This represents a major milestone for AEXE.
The Joint Venture is known as AIM Exploration Dubai and is registered in Dubai. DMCC (Dubai Multi Commodities Centre) which is the largest Free Zone in the UAE and winner of FDI's Global Free Zone of the Year for 2016.
AIM Exploration Inc. will own 25% of the joint venture; AIM Exploration SA (Peru) will own 25%; Prina Energy of India will own 50%. The Company is confident that each party of the Joint Venture will utilize its resources to make the Joint Venture a success.
AIM Dubai will be doing the world marketing for all of AIM's anthracite coal and the DMCC provides an ideal setting for AIM Exploration Dubai's future potential not only for marketing but also for financing.
Prina Energy has many strong relationships with the potential customers in India. This positions AIM to be well received for long term contracts for AIM's high grade anthracite coal.
AIM Exploration Dubai will be concentrating on the marketing of anthracite coal in India. The India steel market is currently number 3 in the world only behind China and Japan. The India market expected growth is anticipated to be extremely strong for many years ahead.
AIM Dubai is pleased to announce that it already has commenced discussions for Financing, and it has commenced negotiations with an individual who is extremely well connected within the streel industry in India to head up the entire India Marketing Program.
Bob Todhunter, President and CEO of AEXE stated, "Formation of the Joint Venture is a very major accomplishment for our shareholders and positions the company for great success. Our meetings in Dubai have progressed extremely well with the CEO of a major bank and it is expected that very soon, AIM Exploration Dubai will have strong banking/financial relationships to help develop Aims Growth."
Forward-Looking Statements 
Certain information set forth in this press release contains "forward-looking statements" and "forward-looking information" under applicable securities laws. Except for statements of historical fact, certain information contained herein constitutes forward-looking statements, which include management's assessment of future plans and operations and are based on current internal expectations, estimates, projections, assumptions and beliefs, which may prove to be incorrect. the Company is not basing its production on a feasibility study of mineral reserves that has demonstrated economic and technical viability. Also, please provide additional disclosure of the increased uncertainty and the specific economic and  Some of the forward-looking statements may be identified by words such as "estimates," "expects," "anticipates," "believes," "projects," "plans," "targets," and similar expressions. These statements are not guarantees of future performance and undue reliance should not be placed on them. Such forward-looking statements necessarily involve known and unknown risks and uncertainties, which may cause AIM's actual performance and financial results in future periods to differ materially from any projections of future performance or results expressed or implied by such forward-looking statements.
Contact: info@aimexploration.com
Twitter: www.twitter.com/aexeqb or @aexedb
Website: www.aimexploration.com
AIM Exploration Inc.
J.R. (Bob) Todhunter
Source: AIM Exploration
Share:
---
Categories: Energy, Mining, Publicly Traded
Tags: AEXE, Aim Exploration, Dubai, energy, mining, Prina Energy
---