After 16 Million Youtube Views, MerlinMoon Releases 'Lithography II EP' (BangyBang Records)
MerlinMoon releases second indie EP featuring PJ Olsson, Jivan Gasparyan Jr, Arturo Solar, Johan Frank, Shawn Anthony & Juan C.Nieto.
Press Release
-
updated: Oct 11, 2018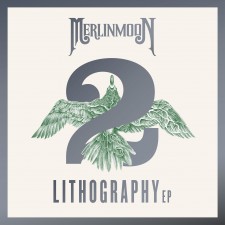 MIAMI, October 11, 2018 (Newswire.com) - After two independent releases in 2017, full-length album "Iconography" (October 2017) and "Lithography EP" (May 2017), and 16 million YouTube views with approximately 38.4 million minutes watched, MerlinMoon releases "Lithography 2 EP." While working on a full-length album with reggae artist/producer Alborosie, set to be released early 2019, he keeps us busy with a 5 song EP, exploring different genres without compromise, melting bites of Trip Hop, Acid Jazz, Neo Psychedelia and World Beat in a sensitive yet rough soundscape.
Merlinmoon's crystalline British influences splashes through the sound of three decades, starting with Pink Floyd in the seventies, Peter Gabriel in the eighties and Bristol Urban Underground Sound, which emerged in the early 90s with bands such as Massive Attack & Tricky.
The opening title "Cyborg" mixes Pink Floyd's "The Wall" bouncing bass and guitar delays with Massive Attack's mood and granular sounds, the aftermath is an unorthodox British blend turning into a classic MerlinMoon experimental track. Cyborg Features Shawn Anthony, the platinum selling songwriter/artists, who has been featured many times in HBO series such as "Entourage" and "Ballers."  
The succeeding track "Yesterday is Gone" was written more than a decade ago, and MerlinMoon declined to officially release it until now. "It's the first song, the song that changed everything, none of the past versions felt right until now," says MerlinMoon. Showcasing a direct influence of David Gilmour's electric guitar bends and acoustic guitar arpeggios, complementing the laid back feel of Nick Mason's beat. Merlin features his good friend PJ Olsson, lead singer of Alan Parsons' Band, who responsibly extends the song's lyrics with an airy voice that resuscitates and empowers the existence of Richard Wright. The synthesizer solo in the bridge was played by Juan C. Nieto with a vintage VCS3 "The Putney" synth through a stereo Leslie speakers. "Juan has been an incredible influence in this album, his sound textures and perspective in production, mixing and mastering truly enhanced the message and voice of each track," expresses MerlinMoon. Drums were recorded by British drummer Steve Holley (Wings, Paul McCartney) at ShoreFire Recordings by engineer Joe DiMaggio.
Inspired by Peter Gabriel's World Beat genre, the middle track "Some Kind of Way", was written in collaboration with guitar player friend Johann Frank. The song entails the constant tarnishing of Earth by humans, featuring Johann Frank in a lap steel guitar and classic DNA blues.
The fourth track "Empty Shell" features Jivan Gasparyan Jr., grandson of the Godfather of the Armenian Duduk Gjivan Gasparyan. The incredible sound of the Armenian duduk extends the canvas of the song to another planar dimension. "The Armenian Duduk trembles the bones of my soul, it affects me deeply, I am a big fan of both Jivan and his grandfather," expresses MerlinMoon.
MerlinMoon closes the curtain with Shexy. A sexual Acid Jazz tune, featuring trumpet player Arturo Solar in a journey between the Harmon Mute Trumpet & the Flugelhorn. Minimalistic production with original samples of wine glasses, wood sticks and vocoders on top of classic swing jazz groove. A completely experimental track, with provocative vocals and lyrics.
All songs were produced, written and composed by MerlinMoon, except "Some King of Way" which music was composed in collaboration with Johann Frank, who was discovered by Phil Collins at the age of fourteen in his hometown in Switzerland, and since that day he has toured alongside many world-renowned artists. The album was recorded in various locations – BangyBang Records Studio in Miami Florida, Eagle Wing Sound in WinterPark Colorado, and Shorefire recordings in New Jersey. Juan C. Nieto and Richard De Avila Co-Produced, Mixed and Mastered the EP. The EP was mixed through a highly modified 1/4 inch tape reel to reel into a 14-Bit VHS converter to achieve a unique sound texture inspired by the album "Protection" by massive attack.  
During the past eleven years, MerlinMoon worked with 12-time Grammy Award winner producer/engineer Rafa Sardina; Grammy Nominee Alan Parsons, renown for his work on Pink Floyd's "Dark Side of the Moon" as well as PJ Olsson, Mark Needham and Phil Tan, and none of the music was ever released. Scoring the Dance Billboard chart with a remix by DJ Hector Fonseca late 2016, with the unreleased single "Believe," encouraged the idea of re-recording MerlinMoon's unreleased catalog featuring friends and artists under the concept name "Lithography".  Now, MerlinMoon's production & engineering team consists of Juan C. Nieto, PJ Olsson & Richard De Avila, keeping the work in-house to develop further the sound of BangyBang Records.
Media Contact:
BangyBang Records
Email: studio@bangybang.com
http://www.bangybang.com
http://www.youtube.com/merlinmoonmusic
Source: BangyBang Records
Share:
---
Categories: Music, Arts and Entertainment
Tags: Alan Parsons, BangyBang Records, Iconography, Jivan Gasparyan, Lithography EP, Massive Attack, Merlinmoon, Peter Gabriel, Pink Floyd, reel to reel, Sound on Sound, tape machine
---