A Record-Breaking $2.2 Million Raised in NYC as Major Tech Leaders Come Together to Address the Concern Over Diversity Hiring
Press Release
-
updated: Nov 15, 2018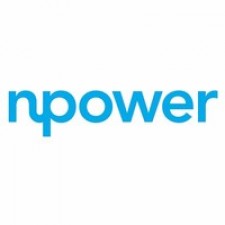 NEW YORK, November 15, 2018 (Newswire.com) - The nonprofit tech skills training program NPower raised a record $2.2 million at their annual fundraising gala that was held on Oct. 24 in New York City, exceeding the initial goal of $2 million.
NPower honored Chairman and CEO of IBM Ginni Rometty and Head of Operations and Technology for Citi Don Callahan for their dedication to promoting diversity in technology and advocating for women, minorities and military veterans.
Over 700 guests, including some of the biggest leaders in tech, came together to raise awareness and help fund innovative training programs to help women, minorities and military veterans advance their tech careers.
The CEO of NPower, Bertina Ceccarelli, said money raised from this year's gala will fund free IT training programs in New York, New Jersey, Maryland, Texas, California and Missouri.
"We want to thank our partners for their dedication and continued support in helping NPower educate and train young adults, women and military veterans who are frequently overlooked," said Ceccarelli. "These programs also benefit businesses in our community, bringing new talent to start-ups and established businesses in need of tech talent."
Two NPower alumni graduates also shared their personal stories at the gala, explaining how NPower gave them the tools needed to change the trajectory of their life.
"We were deeply inspired by NPower graduates Ateika Samuel and Jennifer Quinones — who embody resilience and determination — moving us with their personal stories of challenge and achievement," said Ceccarelli. "It's not too late to show your support. Companies can always hire ready NPower alumni, while aspiring students can apply for our program at NPower.org."
Those who wish to also show support financially can make a donation by clicking here.
NBC News anchor Sheinelle Jones moderated the event and a fireside chat with Rometty and Callahan discussing the changing landscape of technology. Both Rometty and Callahan gave advice to NPower alumnus on how they can advance their new careers.
Citi and Dell Technologies were two of the biggest sponsors of the gala. Since 2011, Citi has hosted more than 230 interns with hands-on training and hired more than 50 NPower alumni in New York, New Jersey and Texas.
IBM announced a partnership to help advance the tech curriculum in cities with large veteran populations. IBM has placed a special emphasis on hiring nontraditional workers who often offer the right skills but lack a formal college degree.
Other gala sponsors included Accenture, CA Technologies, Cisco, HMG Strategy, Hewlett Packard Enterprise, IBM, JPMorgan Chase, NetApp, SHI International Corp., Splunk and World Wide Technology.
The NPower Gala is co-chaired by David Reilly, chief information officer, global banking and markets, at Bank of America, and Matt Horner, senior vice president, global enterprise sales, at World Wide Technology. The National Board Development committee is led by Christopher Perry, president, global sales, marketing and solutions, at Broadridge Financial Solutions.
Press Contact:
Mark Macias
​mmm@maciaspr.com
646-770-0541
Source: NPower
---
Categories: Educational Technology
Tags: Citi, Free tech education, fundraising gala, IBM, tech leaders, Training programs
---