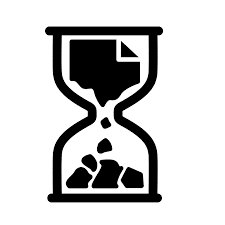 What is Ephemeral Content?
Ephe-what?
Ephemeral content is any piece of content that exists on a given platform or site for a limited duration of time. In the social media realm, Snapchat is known as the platform that was built entirely around the concept of ephemeral content. Pictures, or "snaps" that are sent between users are only viewable once (or twice with replay) before they disappear forever.
Here's the million-dollar question: How can this kind of content be leveraged in a media marketing and communications campaign?
The answer is actually quite simple.
Two words, in fact:
Create Urgency!
It's the same reason why happy hour is so popular across the world. Urgency-driven business models allow companies to take a product and make it more accessible to customers by offering an additional benefit for a limited period of time, in turn causing a spike in consumer demand.
In the case of happy hour, the additional benefit to purchasing a drink is getting the beverage at a reduced price. Some businesses will do a limited time "buy one, get one free" deal in-store. Others will utilize discount codes and flash sales on their online stores and promote urgency through social media posts or email newsletters.
So, how do you create a sense of urgency for your online content? What will be the benefit(s) you offer your audience during your "flash" periods? What kind of content should even be used for ephemeral purposes?
Some Ideas

:

Let's make on thing clear right off the bat – many different types of content can be used for ephemeral purposes.

Examples include:
Social Media Posts
E-Commerce Links
Blog Posts
Press Releases
Lead Generation Downloads
….& more!
These pieces are the cornerstones of your ephemeral content campaigns, so pick the type of content that you feel will generate the most value for your brand.
In terms of benefits, there are again many different routes you can take in this regard. You could try one of the following:
Exclusive Giveaway Campaigns: Invite members of your audience to participate in a limited-time giveaway that is exclusive to those who read or engage with ephemeral content. You could give away company products or services to the winner or give them a gift card of some sort that is widely popular like Amazon or Visa. This tactic can be used to gather customer feedback through ephemeral surveys as well.
Insider Reports: Create lead generation pieces that are extra insightful for audience members that access your limited-time content. Examples could include reports on which of your products work best for different demographics of your customer base (separated by factors such as industry, location, company size, etc.), or blog posts sharing lesser-known strategies that your customers can use with your products for maximum efficiency.
Free Consultations: If you are a small to mid-sized brand, offer free 15 minute to 1-hour consultation calls with an online signup box underneath your ephemeral content – this is a great way to generate leads and develop relationships with potential customers.
Ways to Save: One-time discount codes, BOGO deals, flash sales, and more. As always, money talks, and savings scream.
Pop Up Shop Info: If you are a local business that sells physical products or you simply want to meet customers in person, invite them to a pop-ip event in your area to generate buzz around your brand's name.
So now you have an idea as to what you can use for ephemeral content and how to create the buzz, but how will you get the word out? The promotional side of these kinds of campaigns are important, but like any other aspect of this process, the decision is ultimately up to you.
Some Ideas Include

:
Social Media Stories (Snapchat, Instagram, Facebook)
Landing Page Links Distributed via Email
e-Newsletters
LinkedIn Posts / Pinned Tweets (a pinned tweet allows for your content link to stay atop your feed while allowing other tweets to fall below it in chronological order).
Get on the ephemeral content wave … while it lasts!