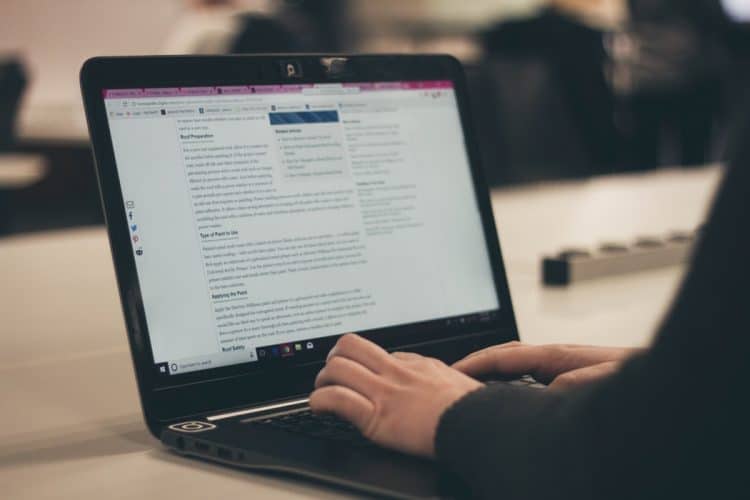 Top 5 Content Writing Tools that Are Absolute Necessities in 2020
Content writing has blossomed into a multi-billion dollar industry since it began in the early 1990s. The ability to leverage convincing copy can be a serious money-maker for brands, even today some 30 years later.
If you are a content writer or will be looking to increase your content production in 2020, check out our top 5 content writing tools to optimize your content for success in the new decade…
1. Hemingway
Hemingway is a great service if you are looking to break into the content writing scene. You might be under the assumption that writing that requires higher reading levels to understand is better writing. This is not always the case, and is most certainly not the case in regard to content writing.
If you are writing a blog, company news story, or social media post for the general public, you want to be as clear as possible. Save jargon and industry terms for clients that request information on those topics – keep words that are difficult to read and comprehend as far away from your content as you can.
Hemingway determines the readability score of your work, and can tell you if you need to simplify certain phrases or sentences to improve your material. This is incredibly helpful, as your new-and-improved content can now reach a broader audience. Your stories will be simplified, but they will remain effective. Getting right to the point is key, and Hemingway is a great tool to help you get there.
2. Grammarly
Even if you consider yourself a great writer, Grammarly is still an amazing tool to ensure that you aren't making any mistakes. Sometimes, spellcheck and other basic grammar programs miss errors that can be very costly.
Grammarly has both free and paid versions of the service – check them out here to determine which one would be best for you. If you are a confident writer, the free version can still add a lot of extra value. If you aren't as sure of your skills, maybe the paid version will be a good investment as you look to take on more writing projects.
Either way, Grammarly is a great service to eliminate silly errors. remember spelling msitakes stand out – the average reader can attest to that.
3. AP Style Book
Maybe you will be writing content for your company newsroom, or press releases that will be posted on the company website.
If you are going to be writing content that might make its way to a journalists desk or email account, understanding AP style is crucial. It is the way that journalists and reporters write.
That might be an understatement: for traditional journalists, AP style is almost a way of life. Any press release or news story that they read should be in this style. Otherwise, the story might appear to be advertising copy or an informal report.
If you want your story to be taken seriously, pick up a copy of the AP style book. It explains the overall purpose of the style, as well as the minor technical aspects that can go a long way.
4. A Place to Call Home
This one is a bit harder to narrow down to one service, as there are many that are suitable.
In short, your content needs to be organized. It is smart to share it and promote it on as many channels as you can, but it should have a place to call home.
Sites like WordPress, Blogspot, and Weebly are easy platforms to set up blogs, newsfeeds, and general content hubs. This way, when you are looking to promote a piece, share it with a client, or reference an old document for a new project, your content will be all in one place. Some platforms allow for additional multimedia features, and others have filtering options that can make sorting your pieces into categories a breeze.
Regardless, a content host of some sort should be one of the first things you look to acquire in this journey if you are new to the space.
5. A Team
Yeah, we get it. A little bit of a cop-out.
But not really, when you think about it.
Readability scores are helpful. Grammar is essential. Style books are crucial if you are targeting a specific audience. But who is going to help you with the ideation process? Who will be there to bounce ideas off of you while you are writing your next piece? Who will help you find an angle that can take your piece to the next level?
The answer is simple – other humans. Even if you are the only content writer on your team's staff, ask them questions about your work. Seek constructive criticism, and ask them honestly if they would read your content if they came across it on their own.
This is truly the best way to tell if your content is engaging – if it can generate interest from a person you interact with in real life, chances are it can do the same for someone scrolling through Google, looking for an answer to their question.