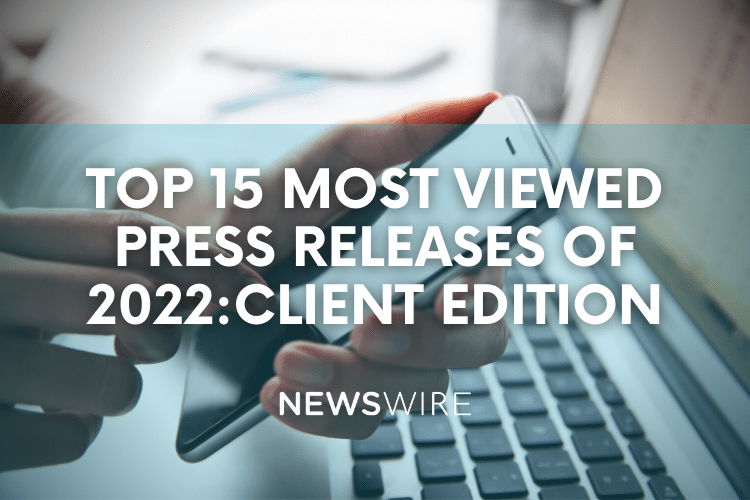 Top 15 Most-Viewed Client Press Releases of 2022
Last week, we shared our top 10 most-viewed press releases of 2022. This time, we're excited to share the top 15 most-viewed client press releases of 2022.
As a company that specializes in press release distribution services, it's encouraging to see our customers experience these successes and more through our platform.
What's even better is that this year's list includes Media Advantage Platform (MAP) clients which speak to the power of consistency when it comes to delivering real results and true value.
What are press release views?
Press release views are an important metric for determining a public relations campaign's success.
Many factors contribute to a press release's view count, as forces, both internal and external, will influence the reach of any announcement.
More views means more engagements, and also signals to search engines that content is resonating with peoples' search intent.
The higher the view count, the more algorithms will direct people to that content; this is ultimately the goal of good search engine optimization (SEO).
On our platform, a view counts as any time a press release has been viewed partially or in full — whether it was clicked through on a syndicated website or by direct URL.
In this context, the correlation between view count and an engaging headline is more clear.
Top 15 Most-Viewed Client Press Releases of 2022
Exact backend metrics are kept private to protect users' data; only the rankings will be released.
If your press release distribution efforts need a boost in 2023, we can help. Contact us today!