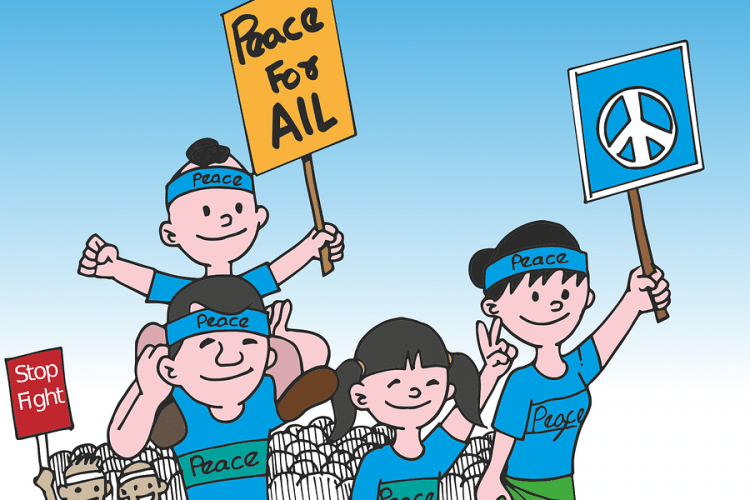 Part 1: What is Brand Activism? A Series of Successful Campaigns
Brand activism is when a company takes a stance on a cultural or political issue that is relevant at a given time.
There seems to be a negative connotation associated to the term. Many businesses shy away from brand activism as owners believe it will insert their company in the middle of controversy.
This is true to a certain extent. Just in the past few years, certain hot-button issues have polarized the consumer bases of some of the largest corporations in the world.
Take Nike, for example. The athletic apparel brand received a mix of praise and criticism after releasing an advertisement campaign endorsing former NFL quarterback Colin Kaepernick.
Kaepernick made national headlines when he chose to kneel during the national anthem before games during the 2016-2017 season. He chose to kneel in protest of police brutality in the United States; this decision sparked a media firestorm of controversy as players, coaches, media personnel, and political commentators all picked sides either in support of or in opposition to Kaepernick's movement.
When Nike aired a commercial featuring Kaepernick, the political and sports realms collided, causing some consumers to boycott the brand altogether, while others chose to solely buy Nike athletic gear in support of the brand's decision.
For any small or midsize business out there – let me calm your nerves: You don't have to be this polarizing with brand activism.
I wanted to show some examples of brand activism that generated overwhelming support for the company in question, with little to no backlash at all. In a three-part series, I will be analyzing three companies that did brand activism right, and what you can learn from their campaigns to implement into your media marketing and communications plan.
Stella Artois – "Buy a Lady a Drink"
This is a great example of brand activism in which a company made a serious effort to raise both awareness and resources for a country in need.
The "Buy a Lady a Drink" campaign has brought attention to the awareness of the global water crisis for three years. After partnering with Water.org and working with Matt Damon, the brand released a TV ad last year to encourage consumers to get involved in the movement.
The Belgian pilsner brand used the play on words "Buy a Lady a Drink," to promote an initiative that brought clean water to women and their families in developing countries. For every limited-edition bottle purchased, a month of clean water was provided. For a limited-edition pack from a supermarket, six months' worth of water was provided.
This initiative is not controversial and is a great example of a brand leveraging a stance on a cultural issue in an effective marketing campaign.
There are also added benefits to such a campaign – this one, for example, helped Stella Artois target younger demographic, as studies have shown how millennials and members of Generation Z are more socially aware than previous generations. They are more receptive to content that promotes positive activism and will resonate with brands that incorporate it into their marketing strategies.
This situation was a win-win for Stella Artois. If your business can find a stance on an important issue that is universally supported, launch a campaign that generates awareness, and help a cause directly through said campaign, the brand will be able to reap more than one kind of benefit. The company will be recognized as being culturally-aware, and your consumer base could see a spike-based on your involvement.
In the next installment, we will be looking at a slightly more risky activism campaign that generated even more of a value for a major brand.
Want a hint? This brand is an American multinational consumer goods corporation headquartered in Cincinnati, Ohio.