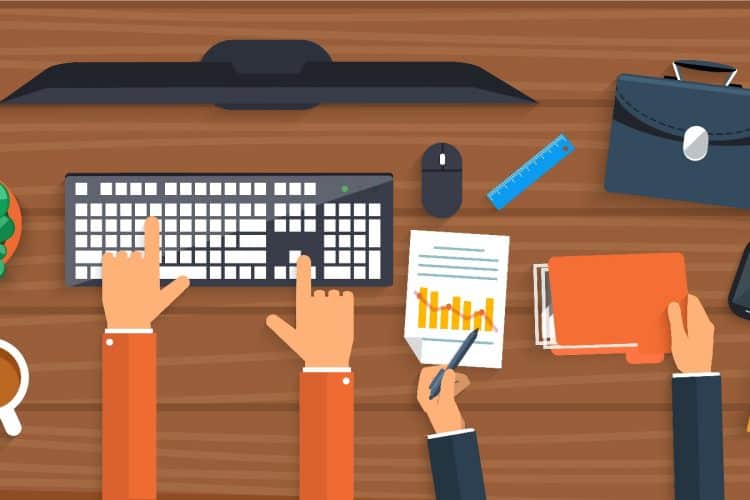 Does Your Company Need a Digital Newsroom?
Before answering the question, "Does your company need a digital newsroom?" consider this question – do you want media coverage? If the answer to that question is yes, you do want the media, bloggers, and journalists to cover your business and brand, then you have your answer. You do need a digital newsroom.
Download your FREE Guide: How to Create the Ultimate Company Newsroom
Learn how to create a mobile friendly Company Newsroom to help share your story online. The guide will help you maximize your content marketing efforts in one place
What is a Digital Newsroom?
A digital newsroom is as simple or as elaborate as you want to make it. It has one fundamental job, and that is to provide a central location for information about your brand. The primary goal for a digital newsroom is to help the public and the media find information about you. Whether they're on your website and navigating it to learn more, or they're searching for your information, a digital newsroom helps you stand out.
What Goes into a Digital Newsroom?
There are actually many different components that you can include in your company's digital newsroom. Diversity is often the key to success. Think about the types of content that your audience would find valuable and useful. Also consider your company's goals. Ideally you probably want to build credibility, boost your authority, increase brand awareness and strengthen your image. Your digital newsroom can help you accomplish these goals if you plan your content well and provide a wide variety of information and resources.
Content to Keep in Mind
As you're building your digital newsroom there are some pieces of content that will be no-brainers to include. For example, press releases and company news should be published in your newsroom. Display them in chronological order, with most recent first. Also consider including case studies, white papers, infographics, company bios and even popular blog posts or articles published in industry outlets and publications.
Be sure to include a variety of media, including photos, video and audio. Keep your newsroom up to date with the most recent data, statistics and contact information. It's important to keep it fresh by adding new content consistently and frequently, which brings us to the next point. You'll want to create systems that support you to not only create content, but also to add content to your digital newsroom.
Taking Action
Take a look at your content plan for the upcoming quarter. What content is relevant and appropriate for your digital newsroom? What content do you need to create for your newsroom and who is going to create it? Design your newsroom content plan and integrate it with your overall marketing strategy. A digital newsroom isn't a stand-alone section of your website. It needs to be promoted along with your other pages, products, and offerings. Once you have a content plan and a newsroom up and running, start promoting the information. Let people know who you are and what you have to share.
Call us today to speak to one of our PR specialists: 1-800-713-7278