Steven R. Gerst: The Affordable Care Act Has Created a Remarkable Transformation in Healthcare
Fortune.com takes a look at the new economics of the healthcare industry, and the unprecedented partnerships that have developed as a result of this new burgeoning enterprise.
Press Release
-
Mar 14, 2015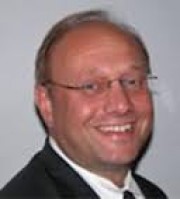 Fort Lauderdale, FL, March 14, 2015 (Newswire.com) - The Affordable Care Act has led to a new era in healthcare. With constant political threats looming to bring forth change or to dismantle it, the healthcare industry continues to gain strength while changing shape and moving forward. It shows few signs of slowing. Fortune.com points out that this is an important time to be following the rapid transformation of healthcare. As the largest single industry in the world ($2.9 Trillion spent annually and growing), U.S. Healthcare continues to incorporate fresh innovation while providing a shining example of how the public sector and private sector can join forces to launch healthcare into a new dimension: cross-over digital health and wellness medical device products leveraging clinical technology into the home to improve triage efficiency through the retail industry.
Steven R. Gerst: The brightest outcome of America's 'new healthcare' will benefit the patient above all.
Fortune.com mentions three factors that presently stand out that provide foreshadowing for the future:
1. The combination of public and private exchanges creating 9.1 million new customers fostering a competitive market focused on better quality and lower prices. The ACA is finally creating an industry responsive to consumer demands.
2. Employer provided health insurance, the nation's main source for coverage, is driving innovation, helping hospitals and providers create new consumer portals to access data, coordinate care amongst providers and leverage technologies into the home. This forces focused change from volume driven incentives to value and outcomes metrics.
3. Insurers are also retooling protocols toward improved health outcomes By combining efforts with medical device manufacturers and pharmaceutical giants technology driven solutions will allow digital monitoring of vital signs and other health indicators into the home through wireless technologies directly into physician portals with e-prescribing and other digital solutions leveraging efficiencies and reducing the need for Emergency Room Visits and primary care office visits creating immeasurable new consumer and employer benefits.
Steven R. Gerst: Government and private sector partnerships are establishing a significant part of healthcare today.
Competitive public exchanges, new grants and incentives worth hundreds of millions of dollars are being offered to the private sector to drive innovation and experimentation with new care delivery, the development of new technology, research, and other areas. Digital technology is a primary focus. Consumers are taking more control over their own health, creating demand for wearables, mobile apps, and new FDA approved medical device technologies. Fortune.com reports that the FDA cleared 24 new devices in the first 10 months of 2014. While an emphasis on digital technology is nothing new for the healthcare industry, it is still considered to be of critical importance for research and analytics, consumer engagement, and offers great value to operational efficiency to the future of healthcare.
Simultaneous with the proliferation of wireless devices for the home and portal transmissions is the growing importance of securing personal consumer data. Ensuring their privacy is of utmost importance to all parties involved will be paramount to the success of healthcare providers and companies. Many consumers report a willingness to share more personal information of value with providers electronically to improve care coordination and real time decision-making. Yet privacy and security must be maintained. As these issues are addressed, technology will provide more convenient access to imaging and test results, computerized clinical decision support, doctors' notes, chart information, diagnoses and prescriptions.
Dr. Steven Gerst lectures on the new reforms in the Affordable Care Act. He shares his foresight and understanding about what is needed to improve healthcare overall. Dr. Gerst is a respected expert in the field among his peers. To learn more about changes happening with the Affordable Care Act, and in the field of health informatics, visit: http://stevenrgerst.com.
---
Categories: Healthcare, Healthcare, Legislative Branch/Congress, Medical
Tags: affordable care act, dr., md, steven gerst, steven r gerst
---