Dr. Jeffery Dormu Has Been Recognized Among the Top in His Industry by the Expert Network©
The Expert Network celebrates its newest member, Dr. Jeffery Dormu
Press Release
-
Dec 7, 2015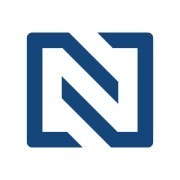 Washington, DC, December 7, 2015 (Newswire.com) - ​​​​​​​​​Dr. Jeffery Dormu​, Board Certified Surgeon Specializing in Vascular and Endovascular Surgery, has joined The Expert Network, an invitation only service for distinguished professionals. Dormu​ has been chosen as a Distinguished Doctor™ based on peer reviews and ratings, numerous recognitions, and accomplishments achieved throughout his career.
Dormu​​ outshines others in his field due to his extensive educational background, recognitions, and career longevity. He received his Bachelor of Science degree in Biology from The University of the District of Columbia in Washington, D.C. He then went onto to a Post-Baccalaureate Program at Columbia University for Pre-Medical Studies. He then attended New York College of Osteopathic Medicine, where he received his D.O. in 1998. He completed an internship at St. John's Hospital in Rockaway, NY, and a Residency in General Surgery at St. Barnabas Hospital Regional Trauma Center in Bronx, NY. He went on to complete Fellowships in both Cardiothoracic Surgery and Vascular/Endovascular Surgery at Deborah Heart & Lung Center in Brown Mills, NJ. Additionally, he attended a Carotid Endovascular Surgery Program at Hahnemann University Hospital in Philadelphia and University of Iowa Hospital.
With 15 years dedicated to medicine, Dormu brings a wealth of knowledge to his industry, and in particular, to his area of expertise, vascular and endovascular surgery. When asked why he decided to pursue this branch of medicine, Dormu​ said:
"I do feel that circulation of a person's body is physiologically the cornerstone of life. If you don't get the blood supply you need to any part of the body things start to fail, whether it's kidneys, the heart, lungs, or any part of the organ system. So even though I trained in heart surgery as well, I decided to focus mainly on the vascular system with an emphasis on endovascular techniques. And of course people are afraid of surgery, so being able to offer them a less invasive procedure that will take care of most of their surgical needs will not only ease a patient's mind, but offer faster recovery and less complications."
As a thought-leader in his industry, Dr. Dormu is especially concerned with the rise in diabetes and other risk factors associated with cardiovascular disease.. In an effort to combat this growing problem, he has partnered with several community based and government organizations to set up health care screenings for seniors and other members of at-risk populations. With almost one-third of the total U.S. population affected by cardiovascular disease, Dormu has been focusing on advanced medical care, particularly for racial and ethnic minorities. Despite medical advances and increasing access to medical care, disparities in health care services and outcomes still exist. Dr. Dormu is looking to help bridge the gap. He noted:
"From a clinical point of view, I am paying attention to the racial challenge in cardiovascular disease. Early diagnosis and proper care are critical. There are many patients that end up with significant complications, such as ruptured aneurysms, dialysis, heart attacks or congestive heart failure due to a lack of proper care, lifestyle and delayed diagnoses."
Dormu is a member of the American College of Osteopathic Family Physicians, American College of Osteopathic Surgeons, the American Osteopathic Association as well as the American Medical Association. Additionally, he received Strathmore's 'Who's Who' Honorary Award in 2001 and is a 2014 and 2015 Top Doctors Award Recipient in both Vascular and CardioThoracic Surgery.  He is the CEO and Founder of Minimally Invasive Vascular Centers in metropolitan Washington, DC. You can visit him online at www.MIVCMD.com.
For more information, visit ​​​​Dr. Dormu's profile on the Expert Network here: http://expertnetwork.co/members/jeffery-dormu/10684cbd3eb997cc​
###
The Expert Network has written this news release with approval and/or contributions from ​​​​Dr. Jeffery Dormu​​. The Expert Network is an invitation-only reputation management service that is dedicated to helping professionals stand out, network, and gain a competitive edge. The Expert Network selects a limited number of professionals based on their individual recognitions and history of personal excellence.
---
Tags: Distinguished Doctor, Dr. Jeffery Dormu, Expert, Medicine, Professional Excellence, The Expert Network
---