Noticed© is Under New Ownership and Leadership
Press Release
•
updated: Mar 4, 2020
Chris Yap and his team at Gabtech, LLC are taking over ownership and operations of the brand and reputation management startup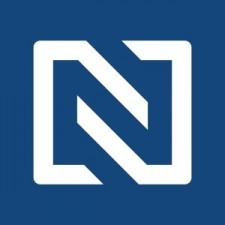 GLENDALE, Ariz., March 4, 2020 (Newswire.com) - ​​​Noticed©, an invitation-only brand and reputation management startup for leading professionals, announced today that Chris Yap and his team at Gabtech, LLC are assuming ownership and operations of the company. Yap is a seasoned business process outsourcing (BPO) and digital marketing executive with over 15 years of professional experience. He founded Gabtech, a professional outsourcing company based in Glendale, Arizona, in 2009. Noticed© will also be moving its headquarters from New York City to Glendale, Arizona.
Since its founding in 2015, Noticed has made significant inroads in the digital recognition space and helped thousands of professionals take control of their online brand. Today, Noticed has over 2,000 members who are leaders in medicine, law, wealth management, real estate, mortgages, and other industries. The company's mission has been to amplify their achievements, their influence, and their leadership.
Now CEO, Yap is taking up where former owner and CEO Paul Moskowitz left off. "We are very excited to have Chris and his team at the helm of Noticed," Moskowitz said. "Our vision from day one has been to elevate our members and help them stand out from the crowd in the digital realm. We're confident that Chris' professional experience will allow him to fulfill and expand upon that vision."
"Ultimately, I would like Noticed to be our members' valuable business growth partner," Yap added.
Largely, Noticed has accomplished its mission through four brand-enhancing opportunities: custom-tailored biographies and content, targeted press releases, in-person, and online networking, and help with SEO.
Yap and his team will be rolling out a slate of new effective marketing services such as social media marketing, pay-per-click (PPC) programs, and email marketing.
"These services will not only help promote the personal brands of our members but also help them generate leads for new customers, remarket to previous customers and prospects, and help them be the 'Top of Mind' of their clients for the services they provide," Yap said.
Originally from the Philippines, Yap was sent to the U.S. by his Philippine employer in 2005 to actively promote his home country as a global outsourcing destination. During this period, he was part of a team that oversaw operational expansions of Fortune100 companies from the U.S. to the Philippines.
Recognizing that outsourcing services were only available to large companies, Yap founded Gabtech to enable SMBs to enjoy the benefits of outsourcing that previously only large companies had access to. As CEO of Gabtech, he was able to help small U.S. businesses grow their revenue and profit between 100% and 300% by outsourcing their sales, marketing, service fulfillment and customer service offshore.
Noticed© is an invitation-only reputation management service dedicated to helping professionals stand out, network, and gain a competitive edge. Noticed selects a limited number of professionals based on their individual recognitions and history of personal excellence.
Source: Noticed, LLC
Additional Links