Noticed© Welcomes Its New Distinguished Professionals Members (March 2020)
Press Release
•
updated: Apr 21, 2020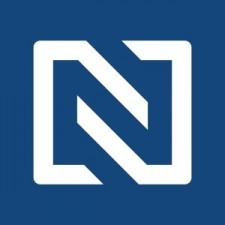 GLENDALE, Ariz., April 21, 2020 (Newswire.com) - Founded in 2015, Noticed© is a brand management company that works with a huge network of professionals across all sectors, including medicine, law, real estate, etc. Their primary role is to amplify the presence of the best of the best in each industry and make them available to those seeking professional services.
In its bid to highlight some of the brightest leaders and individuals, Noticed© welcomes the newest members in its distinguished list of professionals:
Rochelle Poultron, a highly experienced professional in the field of mortgage financing and the founder and managing partner of X FIRM, PLLC. With 20 years of industry experience, she is one of the top consumer finance attorneys in the Phoenix area.
Bruce B May, an esteemed commercial real estate lawyer and an alumnus of the University of Oregon School of Law. He is associated with the highly prestigious American College of Real Estate Lawyers.
Aubrey Thomas, graduated from the Northern Arizona University, is a prolific mind in bankruptcy and creditor debtor rights / insolvency and reorganization law. Currently serves as partner at Flagstaff Law Group PLLC.
John C Lemaster, based out of Phoenix Arizona, holds degrees from two acclaimed institutions. He is a recognized name in the commercial litigation sector in Phoenix.
David Kosmecki, a brilliant mortgage and financing legal services expert with more than four decades of experience. Currently located in Ramsey, MN, he serves as Branch Manager at Geneva Financial, one of the leading names in mortgage and financial law.
Dan Fitzpatrick, currently serving as the Associate Director of MADCO, is a phenomenal SBA 504 loans specialist. Serving out of Oklahoma City, he is one of the best wealth management lawyers one can find.
Berkeley Dennis, a prolific mortgage financing expert currently based in Los Angeles. With more than 25 years of industry experience, he serves as the team leader at First Responders Real Estate Team.
Renee Sierra currently serves as Branch Manager at Pioneer Mortgage Funding Inc. She owns more than three decades of experience in mortgage financing and is currently based out of Brandon, FL.
Allan Freitag, more than 25 years of experience in mortgage financing. Currently serves out of Hoffman Estates, IL, and is President at PPF LLC.
John Chapman, a certified financial planner and one of the best in the industry. Find him in Newport Beach, CA, where he serves as partner and financial planner at Worthpoint.
Ken LeVeille, one of the most experienced mortgage financing, residential and refinancing experts in Salem, OR. He is the owner and mortgage broker at Capitol Mortgage Company.
Welcome to Noticed©.
Source: Noticed©
Additional Links