Dr. Donald Mackenzie Has Been Recognized Among the Top in His Industry by the Expert Network©
The Expert Network celebrates its newest member, Dr. Donald Mackenzie
Press Release
-
Oct 2, 2015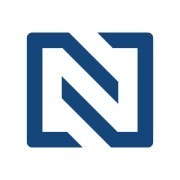 Plano, TX, October 2, 2015 (Newswire.com) - ​​​​Dr. Donald Mackenzie, Specialty Certified Orthopedic Spinal Surgeon, has joined The Expert Network, an invitation only service for distinguished professionals. Mackenzie has been chosen as a Distinguished Doctor® based on peer reviews and ratings, numerous recognitions, and accomplishments achieved throughout his career.
Mackenzie outshines others in his field due to his extensive educational background, recognitions, and career longevity. He received his MD from the University of Calgary in 1977.  Since 1990, Dr. Donald Mackenzie has worked exclusively as a spine specialist.  He is Specialty Certified in Orthopedic Spine Surgery. Dr. Mackenzie has received Fellowships from The Royal College of Surgeons of Canada, The American College of Surgeons, and The North American Spine Society.
With nearly 40 years dedicated to medicine, Mackenzie brings a wealth of knowledge to his industry and, in particular, to his area of expertise in orthopedic spinal surgery. When asked why he​ decided to go into medicine, Mackenzie said:
"I was [enrolled to earn a degree in Physics and was] reading the prospectus that described the various courses and faculties at my school. The last section was about the faculty of medicine, and a light went on. I thought 'that would be awesome if I could help people'. So I switched to pre-Med."
As a leader in his industry, Mackenzie keeps up to date on the latest scientific literature and attends many scientific meetings. In particular, he is carefully following the progress of research on recombinant cell repair for spinal chord injury and regeneration of the intratubal disk. Throughout the years, he has honed his minimally invasive surgery techniques and is currently in the process of developing an implant to reduce the impact of surgery further. He noted:
"My goal is to get my invention through its testing phase and into clinical use. That would be very exciting. We're getting ready to build 3D models and then of course we will perform cadaver trials with the models, and then we will produce prototypes and try to get approval from the FDA."
Mackenzie currently runs his own private practice in Plano, Texas. He is also a member of AO Spine, Texas Medical Association, and Collin County Medical Society. With nearly four decades of experience, Dr. Mackenzie is a valuable addition to The Expert Network of Distinguished Doctors®.
For more information, visit Dr. Mackenzie​'s profile on the Expert Network here: http://expertnetwork.co/members/donald-mackenzie,-md/204f9fb402309a62​
###
The Expert Network has written this news release with approval and/or contributions from Dr. Donald Mackenzie. The Expert Network is an invitation-only reputation management service that is dedicated to helping professionals stand out, network, and gain a competitive edge. The Expert Network selects a limited number of professionals based on their individual recognitions and history of personal excellence.
---
Tags: Distinguished Doctor, Dr. Donald Mackenzie, Expert, Medicine, Professional Excellence, The Expert Network
---