Dr. Constantine Frantzides Has Been Recognized Among the Top in His Industry by the Expert Network©
The Expert Network celebrates its newest member, Dr. Constantine Frantzides
Press Release
-
Oct 20, 2015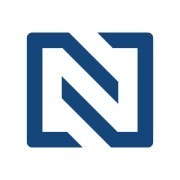 Chicago, IL, October 20, 2015 (Newswire.com) - ​​​Dr. Constantine Frantzides, Medical Director, Chicago Institute of Minimally Invasive Surgery, has joined The Expert Network, an invitation only service for distinguished professionals. Frantzides has been chosen as a Distinguished Doctor® based on peer reviews and ratings, numerous recognitions, and accomplishments achieved throughout his career.
Frantzides outshines others in his field due to his extensive educational background, recognitions, and career longevity. Dr. Constantine Frantzides received his medical degree from the Medical School of Athens University in 1976. He completed his internship at Nicosia General Hospital in Cyprus in 1978, and his residency at Athens University in 1982. He also completed a fellowship at Medical College of Wisconsin in Milwaukee, Wisconsin in 1985.
With over 30 years dedicated to medicine, Frantzides brings a wealth of knowledge to his industry and, in particular, to his area of expertise in laparoscopic surgery. When asked the reason why he went into medicine, Frantzides said:
"I went into medicine because I wanted to help people. I didn't go into medicine to make money. Essentially, when laparoscopy came into play, I realized that what I didn't like about surgery was the butchery of it. When laparoscopy came, it was like a light at the end of the tunnel for me."
As a leader in his industry, Dr. Frantzides is known for his groundbreaking research and innovation. He performed the first in the world prospective randomized trial of laparoscopic mesh repair of large hiatal hernias (Archives of Surgery 2002) and he introduced "The Frantzides Technique" for the treatment of esophageal high gradedysplasia and Barrett's esophagus (American Journal of Surgery 2010). He developed a new safer technique for the laparoscopic gastric bypass ("Triple Stapling Technique" Archives of Surgery, 2003.) In 2008, he published a DVD course, teaching his surgical methods. He noted:
"When I first started doing laparoscopic surgery in 1988, there were only two or three surgeons doing it in the United States. I had to go to France, to DuBois in Port-au-Prince, to learn how to do these operations."
Frantzides is currently the Director of the Chicago Institute of Minimally Invasive Surgery. Additionally, he created the Minimally Invasive Surgery Center at the Medical College of Wisconsin in Milwaukee and was the Director of the center from 1995-1997. He has served as the Director of the Minimally Invasive Surgery Center and professor of surgery at the University of Chicago from 1997 to 2000. He was also the Chairman of the Department of Surgery at Weiss Memorial Hospital from 1997-2000. Frantzides was the Director of Minimally Invasive Surgery at Rush-Presbyterian-St. Luke's Medical Center in Chicago and professor of surgery at Rush University. He was also the director of Minimally Invasive Surgery (2003- 2006) and director of the Minimally Invasive Surgery Fellowship Program (2003-2008) at Northshore University Health System (previously known as Evanston Northwestern Healthcare). Under his Directorship, and because of his high volume of procedures and excellent outcomes Evanston Northwestern Healthcare was named a "Center Of Excellence" by the American College of Surgeons. Frantzides was also a Professor of Surgery at Northwestern University from 2004-2009.
For more information, visit Dr. Frantzides's profile on the Expert Network here: http://expertnetwork.co/members/constantine-frantzides,-md/3f8ae9312aa108e8
###
The Expert Network has written this news release with approval and/or contributions from Dr. Constantine Frantzides. The Expert Network is an invitation-only reputation management service that is dedicated to helping professionals stand out, network, and gain a competitive edge. The Expert Network selects a limited number of professionals based on their individual recognitions and history of personal excellence.
Share:
---
Tags: Distinguished Doctor, Dr. Constantine Frantzides, Expert, Medicine, Professional Excellence, The Expert Network
---