Workshop in Minneapolis Aims to Help Small & Mid-Sized Firms Shore Up Cybersecurity Strategy
Press Release
•
updated: Oct 19, 2018
Ignoring cyber responsibilities is no longer an option for any size business. Learn what companies need to do to protect themselves and their customers.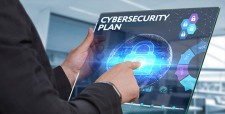 MINNEAPOLIS, October 19, 2018 (Newswire.com) - Everyone is a target for cybercrime, but not every business has a dedicated Chief Information Security Officer and team of security professionals to tackle the problem. That doesn't mean they are defenseless or can neglect their due diligence.
Specifically designed for businesses with revenues between $10 million and $100 million, this year's Cyber Security Summit at the Minneapolis Convention Center is hosting a half-day, expert-driven session for small and mid-sized businesses.
In addition to the obvious dangers of cyberattacks and the loss of data, intellectual property and reputation that can come with them, regulations are now being written into law that spell out how all businesses must treat customer information. Business owners are potentially liable in a data breach if they haven't taken reasonable steps to protect customer data.
In this workshop, attendees will hear from a lineup of experts whose work keeps enterprises safe. They will discuss topics of critical importance for businesses including How to Jumpstart Your Security Program, What New Privacy Laws Mean For You, Communications Strategies and Lessons Learned, How the Government Can Help Small Businesses, and more. There will also be a Q&A session with the experts.
Join us at the Minneapolis Convention Center Tuesday, Oct. 23, from 1–5 p.m. (followed by a networking reception) for this year's edition of Cyber Security for Small and Mid-Size Businesses. Attendees will come away with actionable information that they can use in their business to prevent attacks, mitigate losses and recover after an incident.
The event is sponsored by Briggs and Morgan, PA and Xigent Solutions and supported by FocusPoint Technologies and the U.S. Small Business Administration.
Cost is $79 per person in advance, $99 at the door. To reserve a space, go to cybersecuritysummit.org/register/.
Source: Cyber Security Summit
Tags