Peter Brecl of CenturyLink Will Present 'How Do You Deal With the Sheer Volume of Security Data?' at Cyber Security Summit 2018
Press Release
•
updated: Oct 19, 2018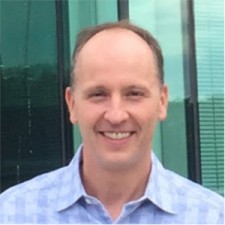 MINNEAPOLIS, October 19, 2018 (Newswire.com) - Cybersecurity veteran Peter Brecl, director of product management for global security products at CenturyLink, will present "How Do You Deal With the Sheer Volume of Security Data?" on Oct. 23 during the 2018 Cyber Security Summit at the Minneapolis Convention Center.
Brecl will discuss big data tools available to serve the challenge. He will describe how to perform big data analysis, how to protect data security and will review how to determine what's normal versus what isn't normal in the data. Brecl also will address the issues surrounding how to secure a Big Data environment.
As director of product management for global security products at CenturyLink, Peter Brecl is responsible for the managed security services portfolio, specifically CenturyLink's Distributed Denial of Service mitigation and threat intelligence solutions, integral products for customers looking to protect their networks.
Peter has more than 20 years of experience in the telecommunications industry. Prior to joining CenturyLink, Peter held positions at Level 3, Qwest and US WEST Inc. managing business, wholesale and consumer products. His deep industry experience includes product management and development of CenturyLink's managed security services, data networking, wireless, Fixed Mobile Convergence, VoIP, broadband and IP products.
About CenturyLInk
CenturyLink is a global communications and IT services company focused on connecting its customers to the power of the digital world. CenturyLink offers network and data systems management, big data analytics, managed security services, hosting, cloud and IT consulting services. The company provides broadband, voice, video, advanced data and managed network services over a robust 265,000-route-mile U.S. fiber network and a 360,000-route-mile international transport network.
About Cyber Security Summit
Cyber Security Summit was founded in 2011 to spark a conversation around the topic of security. Since that time, it has annually brought together leaders from industry, government and academic interests to improve the state of cybersecurity. Cyber Security Summit 2018 will be hosted Oct. 22-24 at the Minneapolis Convention Center.
Source: Cyber Security Summit
Related Media
Additional Links