Female Tech Professionals Changing Industry Landscape
Press Release
•
updated: May 28, 2021
Two young women promoted to leadership positions in Atlanta-based tech company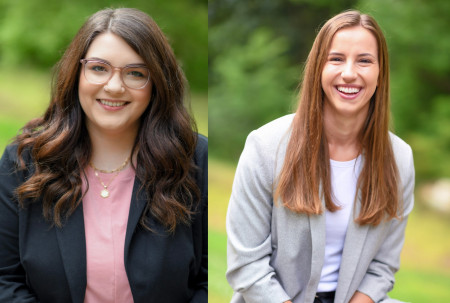 ATLANTA, May 25, 2021 (Newswire.com) - EverSpark Interactive on Friday promoted Elizabeth Reese to Director of Web Development and Jordanna Kalkhof to Director of Law Firm Marketing.
An Athens native, Reese graduated from Georgia State University and was hired in 2018 as EverSpark's Project Management intern, a six-month position that developed into a full-time Project Coordinator role. Her involvement with the web development team and concerted studies in full-stack development culminated in her promotion to Manager of Web Development in 2019.
"After being a part of EverSpark's expansion over the last three years, I am excited to continue growing the web development department to its full potential. I believe the talent at EverSpark is unmatched in our industry, and there is no other team I would rather work with," Reese said.
A North Carolina native, Kalkhof graduated from Florida State University in 2018. Although a recent graduate, she has already demonstrated prowess in marketing, working in professional social media and marketing coordinator positions before being hired as Account Manager for EverSpark in 2020.
"EverSpark is growing quickly, which has presented a great opportunity to carve out an official Law Firm Marketing division. I'm excited to cultivate a team that will uniquely contribute to the strategies, growth, and success of our law clients," Kalkhof said of the promotion.
EverSpark Interactive, a Sandy Springs-based SEO marketing company grew 200% in the past year under the leadership of CEO Muhammed Shahzad. The company continues to grow and is currently seeking to fill two positions for an SEO Analyst and an SEO Account Manager.
Source: EverSpark Interactive